second hair products
RELIABLE PRODUCTS FOR YOUR HAIR SYSTEM
Large selection, top brands - Fidentia, Walker Tape and Pro Hair Labs
We are licensed resellers of Walker Tape and Pro Hair Labs, the leading brands in hair replacement adhesives and accessories. With us you can order original Walker Tape and Professional Hair Labs products online and have them conveniently delivered to your home in no time at all with our express delivery service. All of our products are sourced directly from Walker Tape of the USA and Pro Hair Labs of Ireland. Not only are you playing it safe for your skin and health, you are also protecting your hairpiece or wig. You will find the most important wig glues from Ghost Bond XL to Great White, the C-22 bonding solvent, as well as our popular Fidentia Bond & Tape Remover and other useful hair extensions.

OUR REPLACEMENT HAIR ASSORTMENT
Don't worry about the hold of your hair system anymore
Always rely on quality and proven brands for your second hair. At Fidentia you will always find both. We trust in our long-standing partners, who are specialists in the field of hairpiece glue and remover, and have even developed strong but skin-friendly products for the needs of our customers together with them. You will find toupee glue with us that is free from harmful ingredients and latex and is manufactured and controlled according to the high standards of the EU and FDA. With our expertise and many years of experience, we have put together the best products on the market for you in our online shop.
PROVEN BRANDS AND MADE-IN-GERMANY products
Quality products for your second hair
Wearers of hair extensions or wigs can have different needs. Some wear their hair system for weeks before needing reattachment. Others remove their hair system at the end of the day and replace the tapes every morning. The problem this second group faces is that most hairpiece adhesives are designed for long-term use. Luckily Walker Tape has that option covered too. There are several different adhesive tapes, adhesives and accessories for everyday use available in our shop. In our range you will also find gentle deep-cleansing and hair replacement shampoos and high-quality care products for your hair system.
Thats what our customers say
Amazon customers
"The hair extension glue looks like white glue at first, but don't let that put you off as it becomes translucent as you apply and wait. I use lace front wigs from time to time and for this reason the size and quantity is completely sufficient for me and holds up great. Please try and it is also recommended by the manufacturer to first gently apply the glue to the skin (e.g. with lacefront wigs). With a lot of practice you'll get the hang of it :-)"
"A wonderful tool! Have ordered again and can only recommend it."
"I'm very happy with the adhesive because it sticks really well and is easy to remove. It is very economical and just a few drops are enough. The adhesive can be removed quickly and without leaving any residue with water. I am satisfied and happy to give my recommendation."
Shopvote customer reviews
"As always, everything is fine - very fast shipping, good customer service in case of questions and quick response. Gladly again."
"Always friendly, fair and fast. You can rely on that. That's just wonderful."
"This is the second time I've ordered something. Product selection, price and quality very good."
"I have been using the compression spray for some time and I am very satisfied with it. The Fidentia team is extremely friendly and helpful."
"Very good product quality, fast delivery, helpful and professional customer service. I am very satisfied. Always my pleasure!"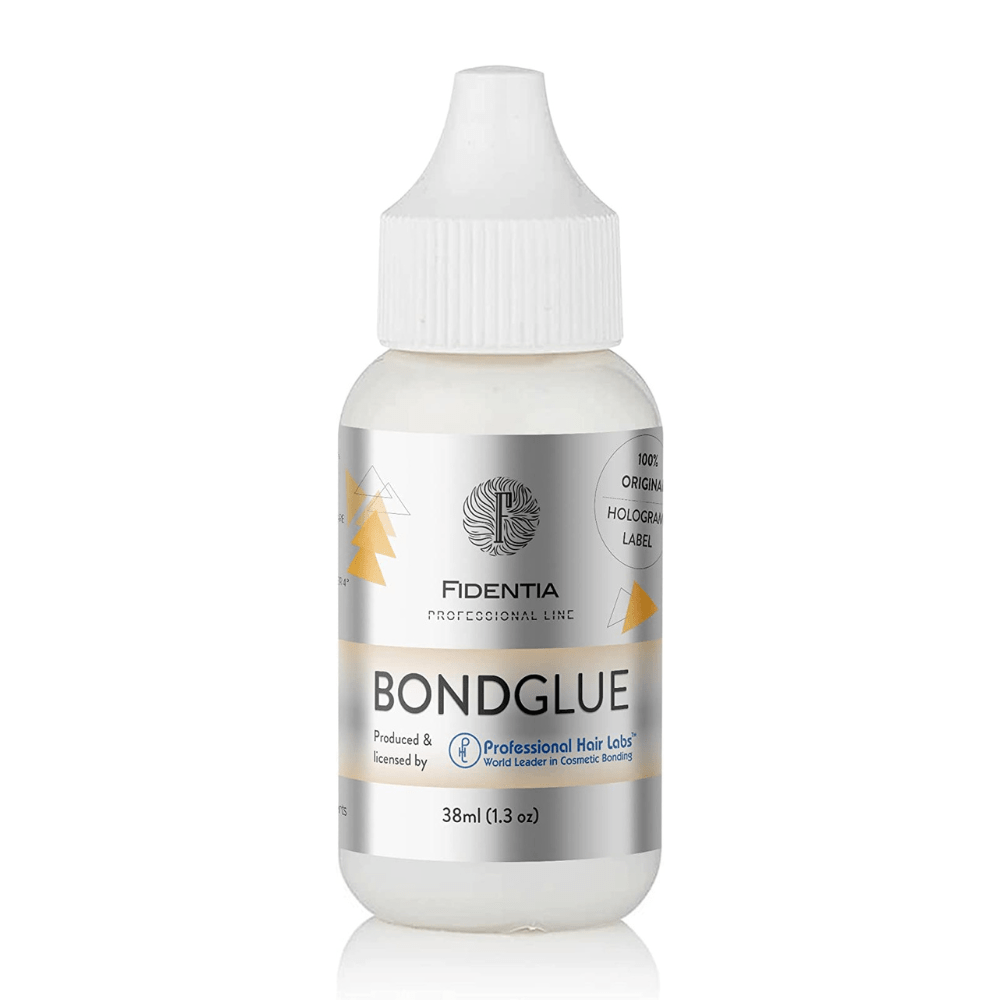 Second hair attachment
Specially developed products from licensed partners
For a strong and secure hold of your second hair
Original products from Walker Tape and Pro Hair Labs
Gentle on the skin & dermatologically tested
Free from harmful ingredients
Easier removal of original adhesive products
second hair care
Specially developed and gentle care for your second hair
With valuable ingredients
Care for human hair and synthetic hair
High-quality "Made in Germany" products
Care & protective all-rounder in one
Popular replacement hair care from Professional Hair Labs
second hair removal
Fast-acting removers
Gentle and effective cleaning with special second hair shampoos
High-quality "Made in Germany" products
Gentle on the scalp and human hair
Safe removal without pinching and pulling
For professional salon and home use
Tips and tricks for hair thickening