Fidentia hair shader
Available as a Classic or Natural variant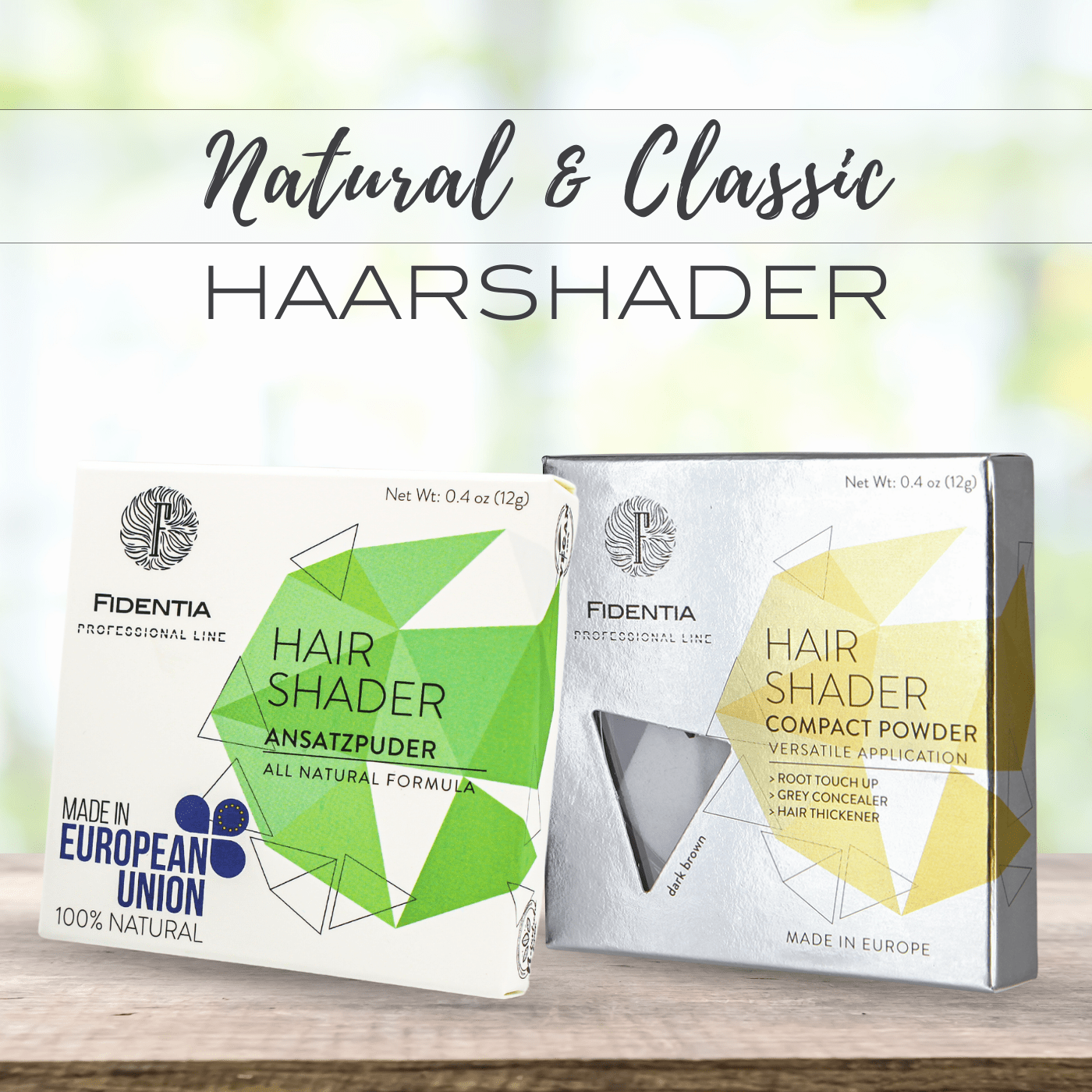 Our hair shaders
Especially people with hair problems benefit from using the Fidentia hair shader in two ways. The hair concealer is colored pigment powder that is applied to the hair and scalp with a sponge. It is more compact and lasts much longer than, for example, make-up powder or normal eye shadow. By applying the hair shader, unsightly, regrowing hairlines and gray hair can be concealed. In addition, the user has an effective and unobtrusive method of hair thickening available, which can also be used as a supplement to the hair fibers .
HOW THE HAIR SHADER WORKS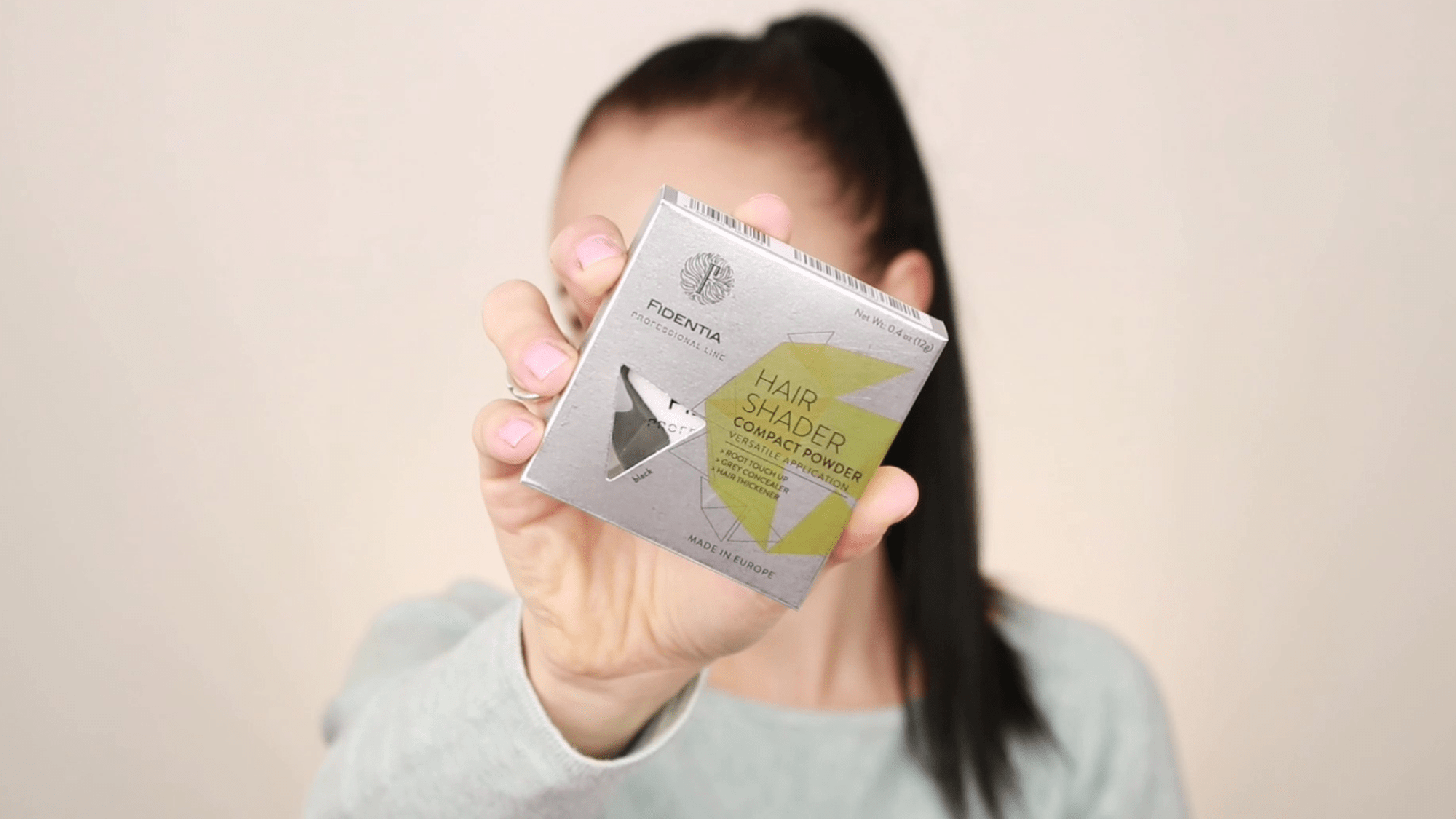 Fidentia hair shader
Before and after results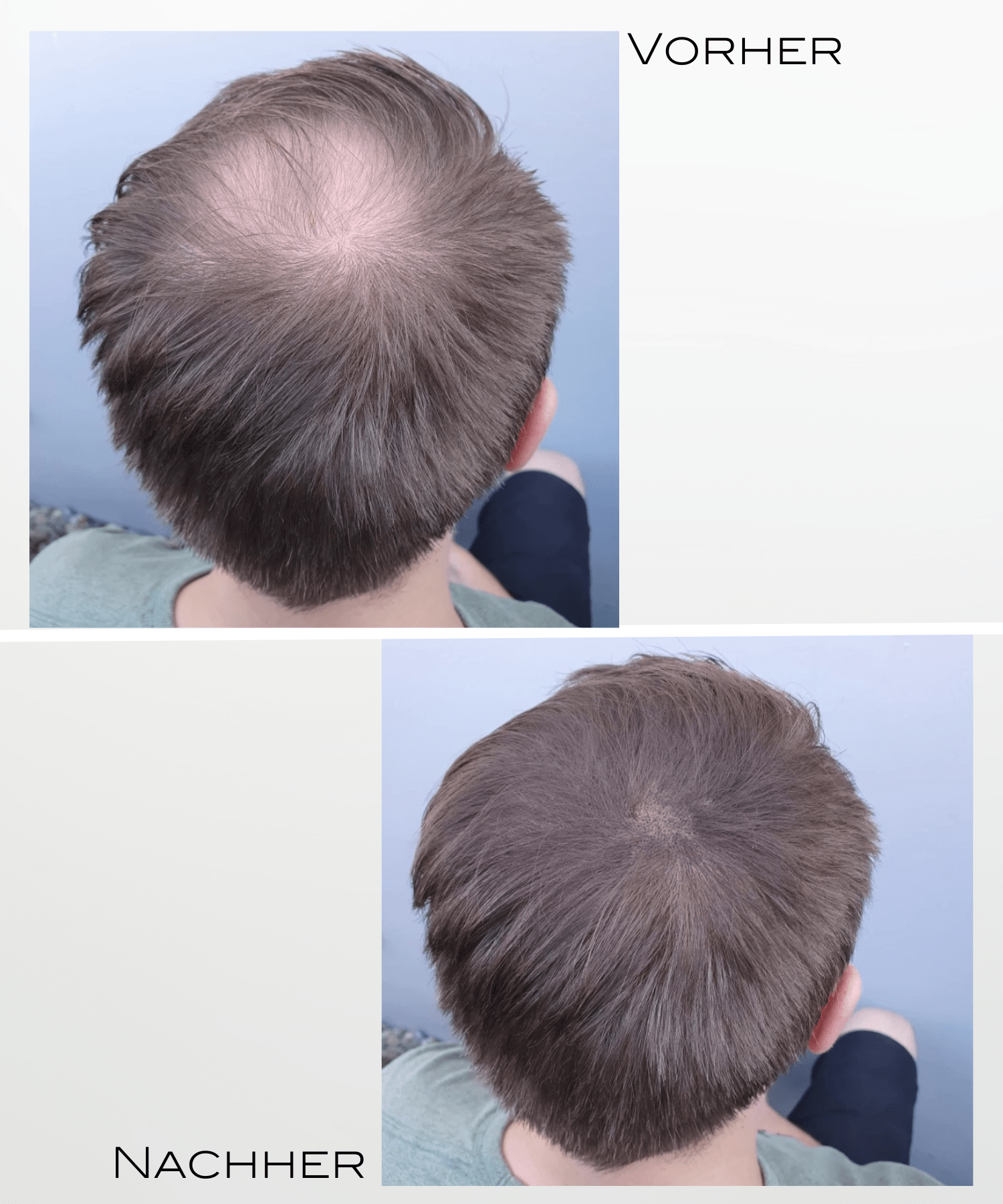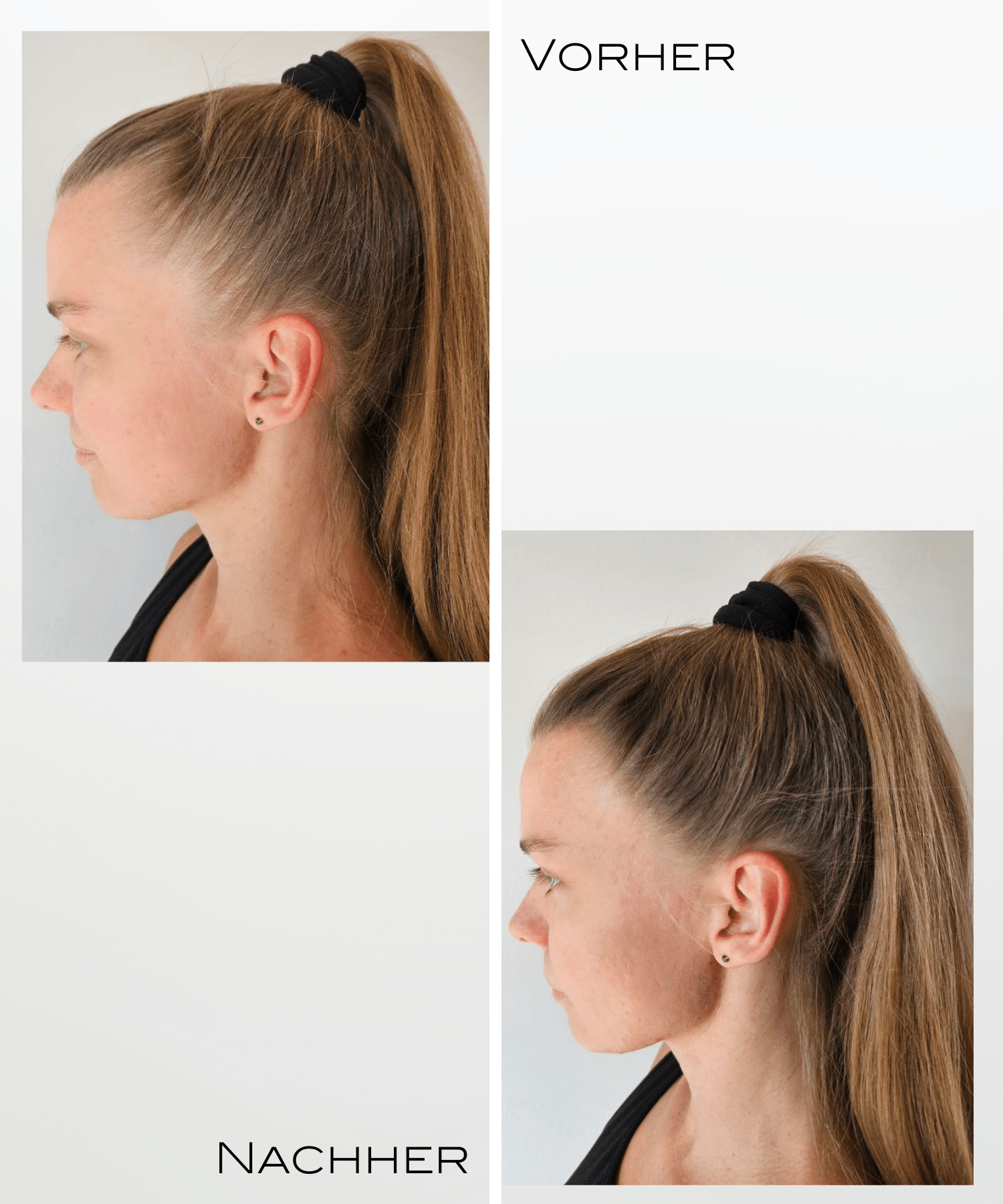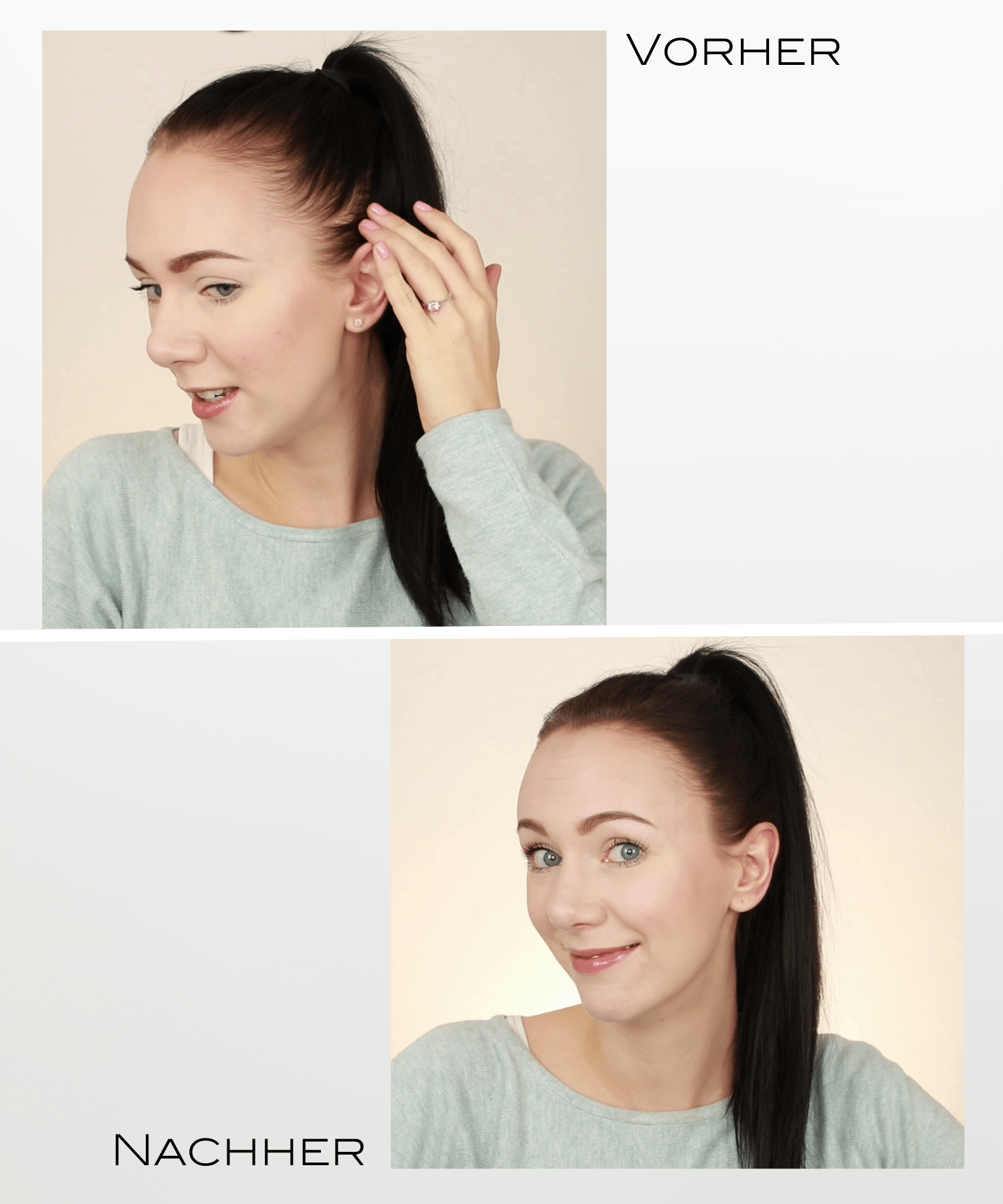 How does the hair shader work?
Cover hair loss with effective hair make-up
When applying the Fidentia hair shader, spread fine powder pigments over the scalp and hairline. These not only reliably cover areas of the scalp that shimmer through, but also envelop individual hairs, making them appear fuller overall. By coloring barely visible, light downy hairs, many users have the impression that they are discovering additional hairs where there were none before. It is important for a natural look that the hair concealer is applied more discreetly towards the hairline and thoroughly blended with the sponge. In this way, striking contrasts on the scalp are avoided and the hair appears fuller in a natural way.
The Hairshader can also be used in conjunction with hair fibers. For the finish, we recommend using the Fidentia fixing spray for sealing. This makes it sweat-resistant and keeps it in place even in light rain.
Why Fidentia Hair Shader?
What makes our product different from other brands
Our hair shader is manufactured in the EU and therefore always complies with the regulations on the safety of cosmetics. Both the end product and all the ingredients used are thoroughly checked and approved. Especially when it comes to cosmetics that you use on your skin or hair every day, a product made in the EU is the safe choice. Our hair shaders are skin-friendly and dermatologically tested and completely harmless even for sensitive skin. A product with the same packaging but different labeling and branding is usually a "private label" product made in China. Not so with us: our recipe and our product are uniquely made for Fidentia in Europe.
In addition, we have perfected our color selection after years of experience. You will not find a red or green tinge with us, but a naturally genuine color selection from black to blonde. If you are unsure which color is the right one for you, we recommend, based on experience, that you go for the darker tone and use the color of your hairline as a guide.
Thats what our customers say
Amazon hair shader reviews
"I've been using the product - in the color 'tan' - for a few days now and I have to say it's better than I thought it would be. I've used "Hair Concealer" in the past and have been quite happy, but I like this hair concealer much better!
It can be applied and distributed very well - also with the supplied pad... you can alternatively use a brush or a so-called "make-up egg", which gives you more concealer on your hair. I will continue to use it and will definitely buy it again, so it is an absolute purchase recommendation!"
"This powder is ideal for postponing a hair color by 1-2 weeks. It is very easy to use. However, I use a brush. The result is really good."
"Because I've been getting 'knee through my head' for a few years, I've tried this product too. The powder quickly covers the lighter areas very well. It is economical and easy to work with. Right from the first try, I was pleasantly surprised at how well thin hair can be concealed! In direct comparison with hair fibers, this powder is the better product for my needs."
Shopvote customer reviews
"I've been ordering for over a year now. I'm always amazed by the effectiveness of getting full hair within seconds that lasts in wind and weather. Very fast delivery. will continue to order there. Can be recommended unreservedly."
"I am very satisfied with the product in powder form. Fulfills what is expected. The hair becomes fuller and, like mine, the scalp visible because of two adjacent whorls is well covered. I can't see any discoloration. I also like the compact powder form that I use for the hairline from time to time. "I have been using Fidentia products such as: shader/ concealer, hair fibers and applicator, caffeine shampoo and setting spray for 5 1/2 years. I am absolutely satisfied with the products and the entire service (order processing and delivery). I can only recommend this company. Thank you again and again!"
Tips and tricks for hair thickening