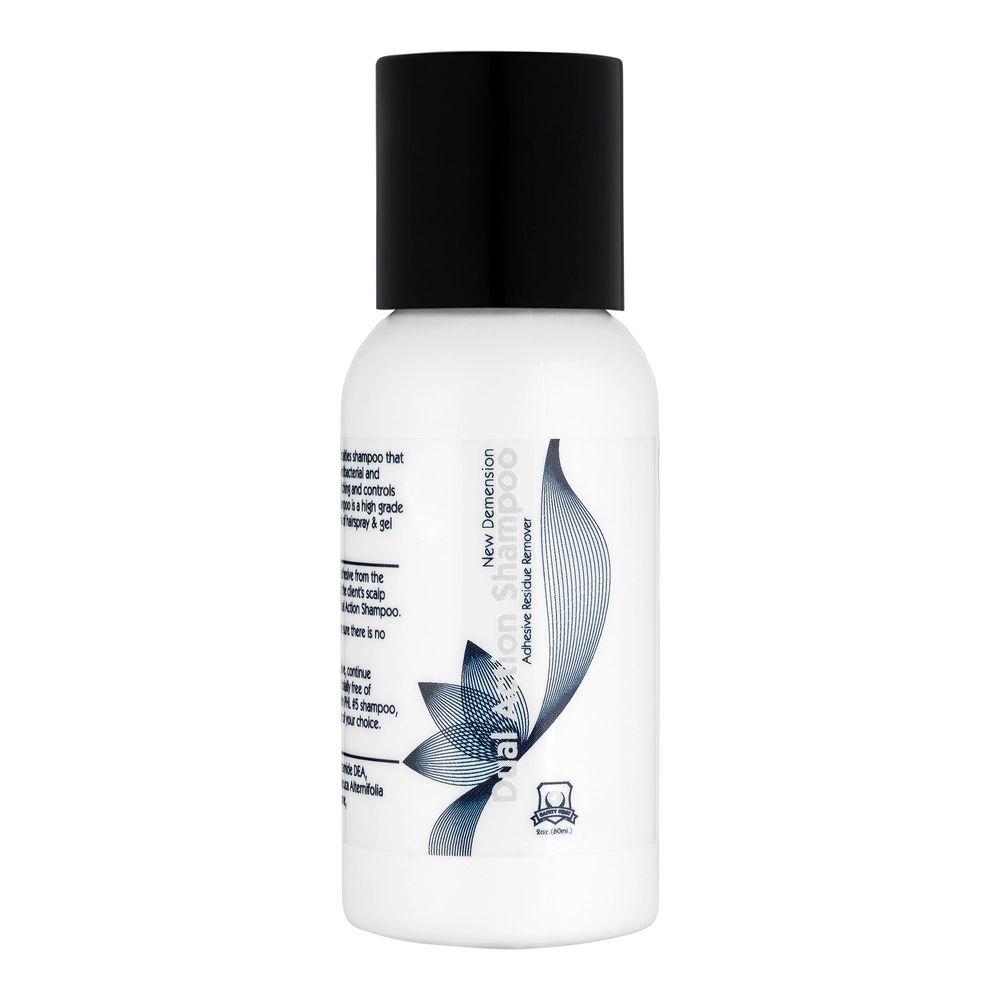 Prohairlabs Dual Action Shampoo
Reliably removes adhesive residues on the scalp
✓ Antibacterial
✓ Antifungal
✓ Regulates itching
✓ No aggressive ingredients
✓ No additional disinfectant solution required
The Prohairlabs Dual Action Shampoo
helps to remove adhesive residues and protects the scalp
Professional shampoo is strong enough for hair salons but gentle enough for everyday use at home.




New Dimension Dual Action Shampoo is specially formulated to remove adhesive residue from your scalp and hair systems.




The innovative shampoo has antibacterial and antifungal properties that help regulate itching and oily build-up on the scalp, eliminating the need for a separate anti-fungal spray.




No harsh chemicals making it gentle and safe.
Pro Hair Labs specially developed the Dual Action Shampoo to remove adhesive residue and refresh the scalp after removing the secondary hair system. Gentle skin cleansing shampoo is designed to leave your skin feeling healthy and refreshed. Natural antibacterial and antifungal properties are incorporated into this shampoo to keep your scalp in good condition and prevent hair problems caused by bacterial or fungal growth. With our dual-action shampoo, there is no need to use a separate disinfectant solution, which could otherwise negatively affect the properties of the hair glue.
The Dual Action Shampoo is designed to also be used on the hair unit to cleanse it. However, the properties of this shampoo are such that it makes the hair unit slightly oily, so we always recommend a follow-up treatment with the PHL 5 immediately afterwards.
After removing the adhesive from the scalp with Ultra-Safe, wash the scalp and hair 2 times with the New Demensions Dual Action Shampoo. Rinse the shampoo out of the hair. Make sure that there are no more glue residues on the scalp. If you find that there is still some glue residue, continue shampooing until the scalp and hair are completely free of glue residue.