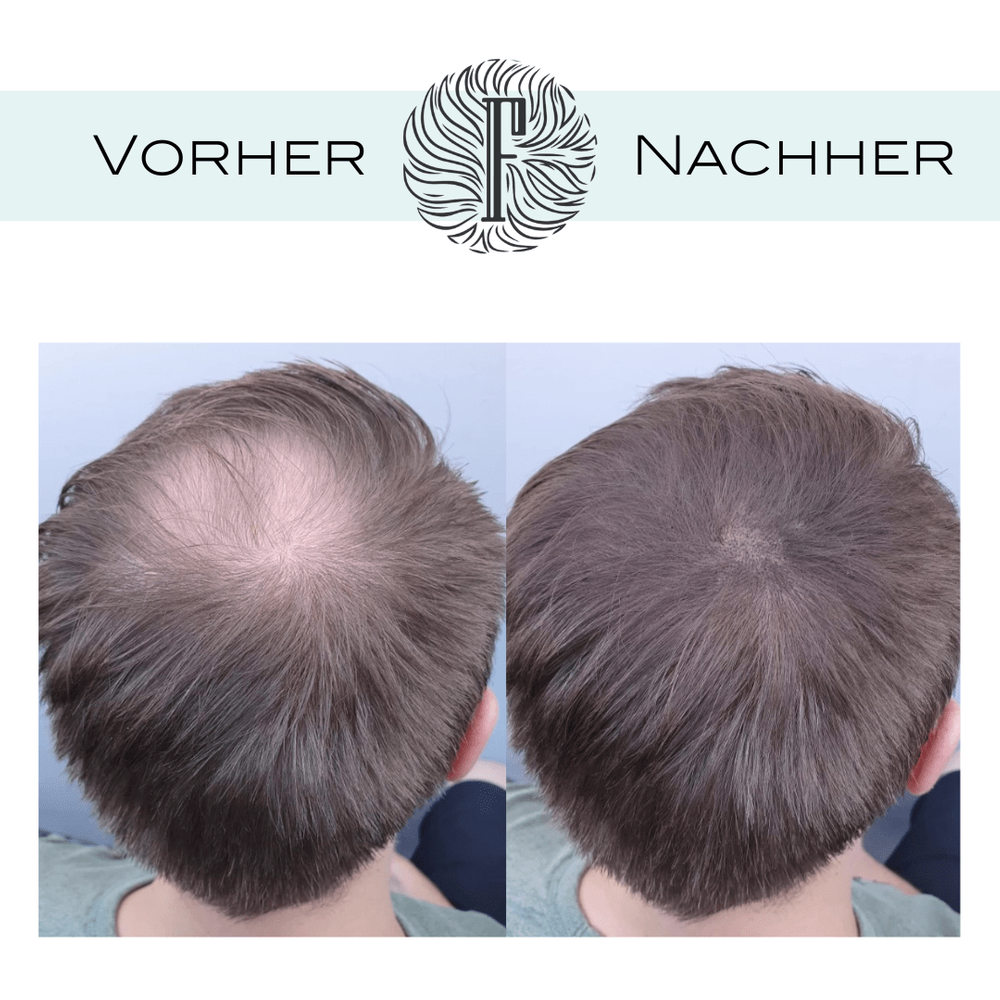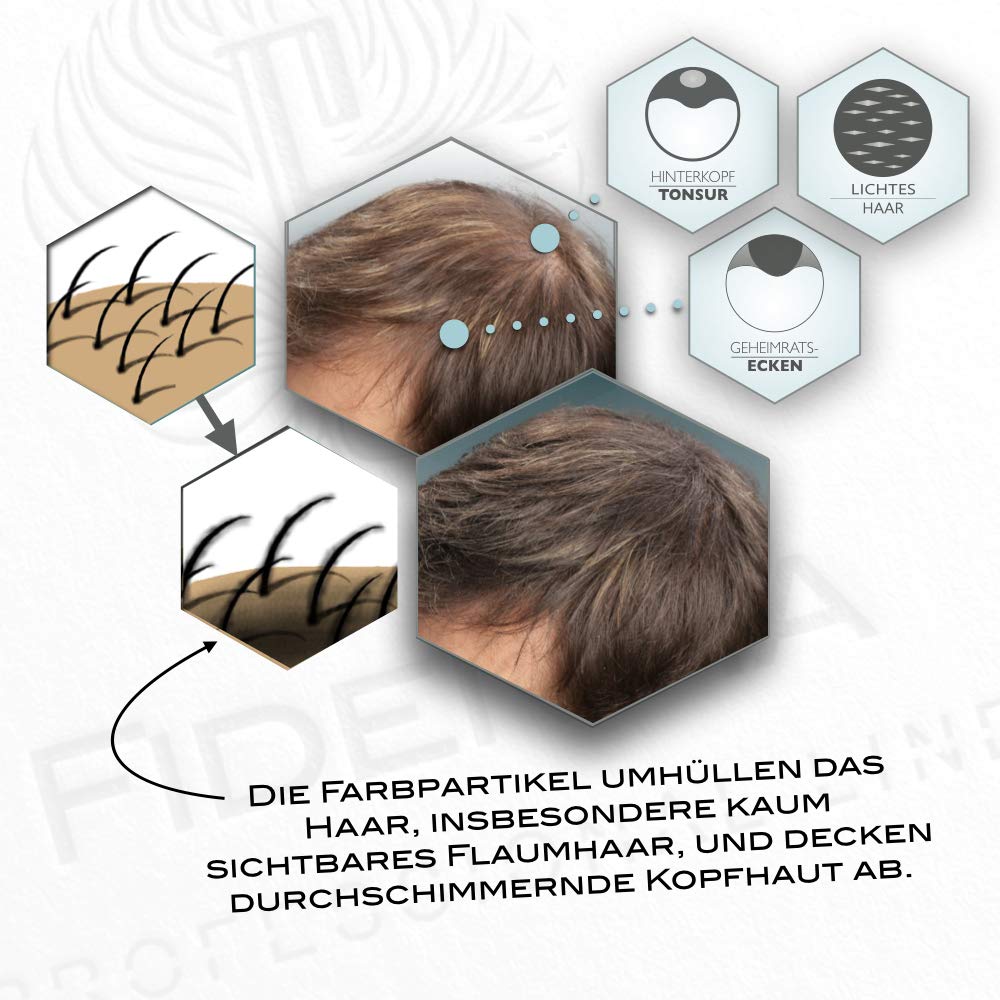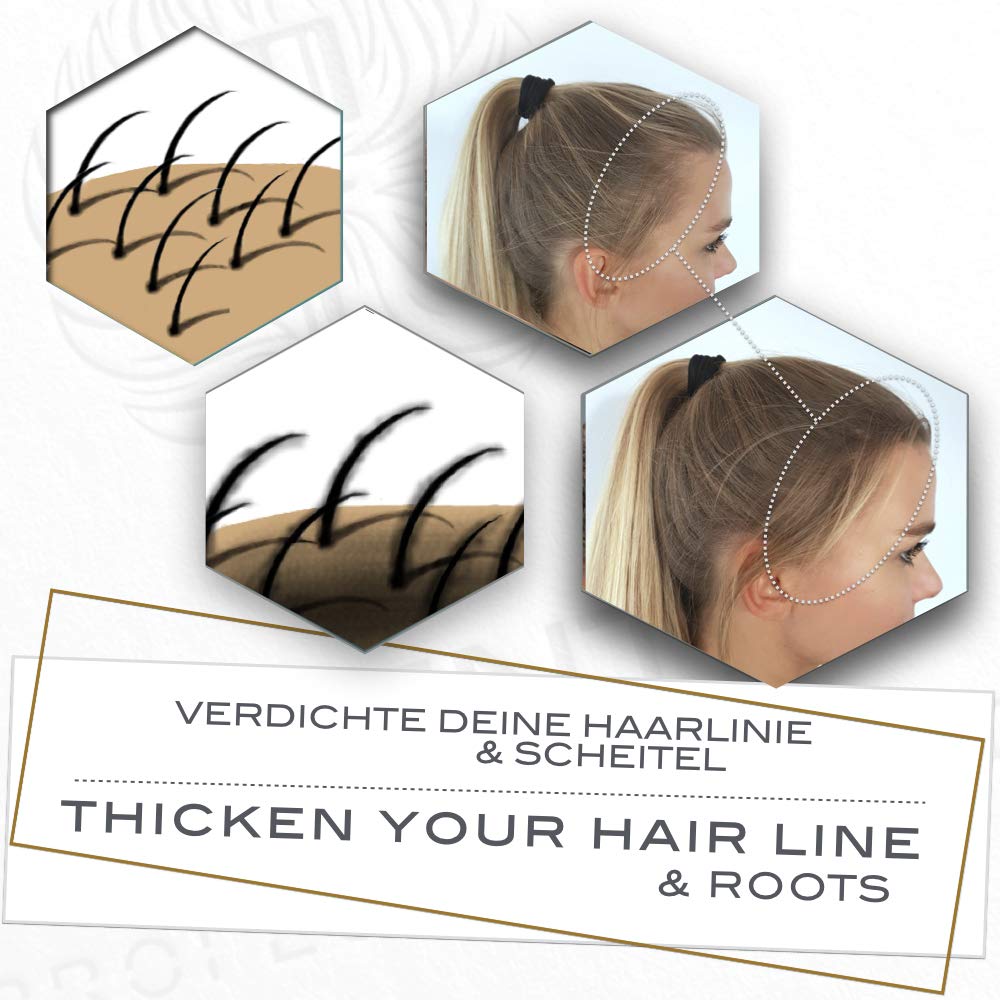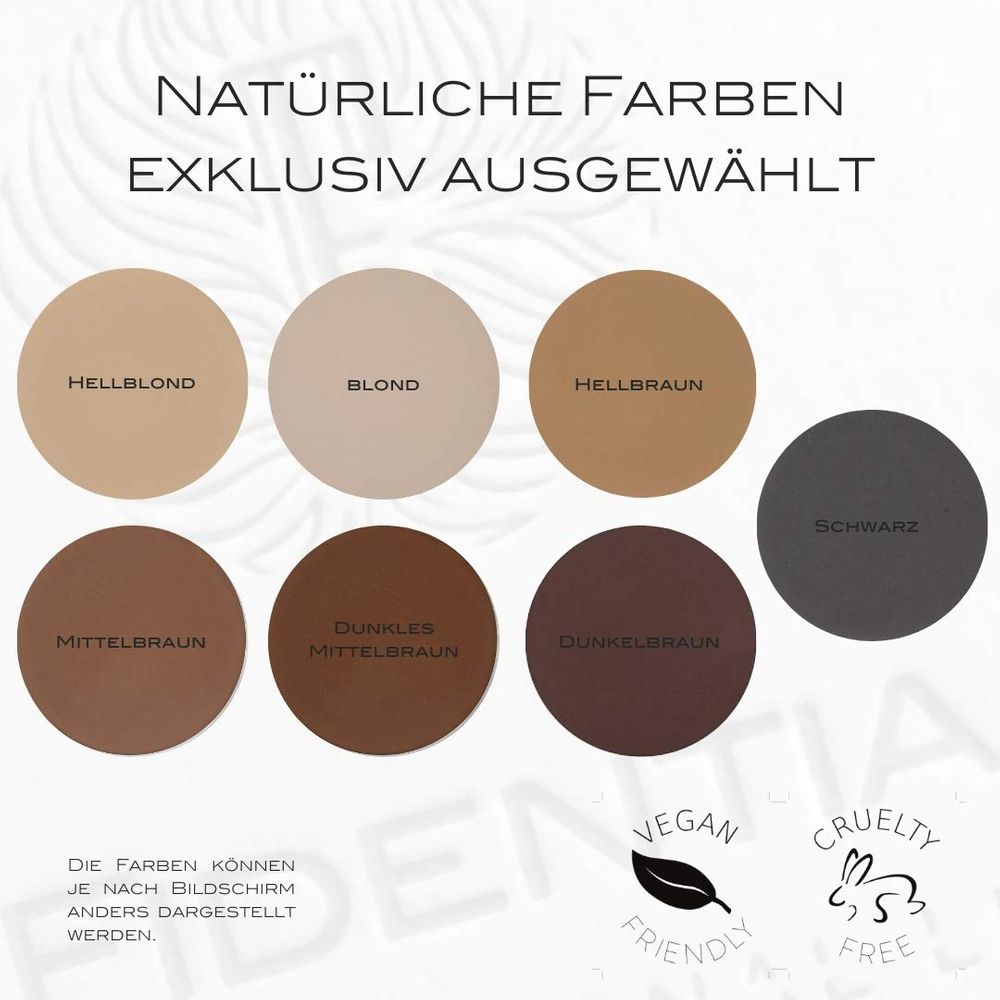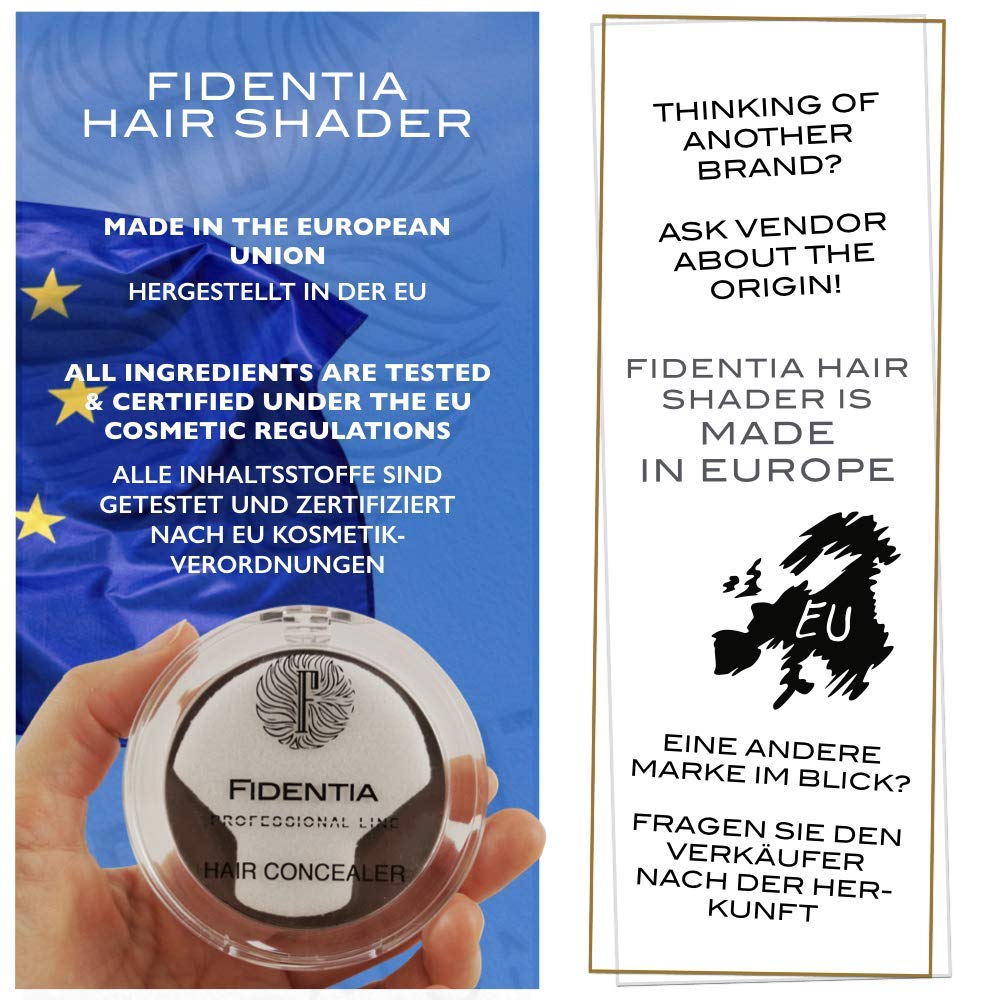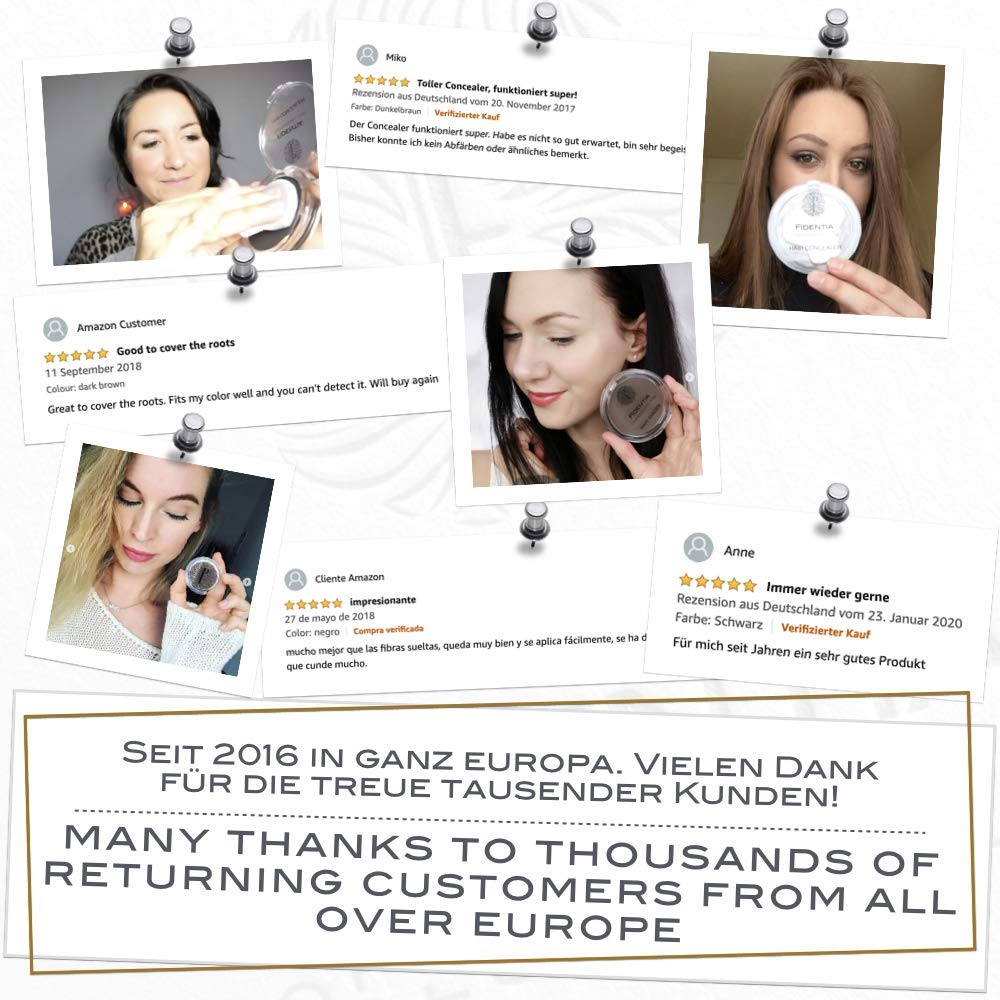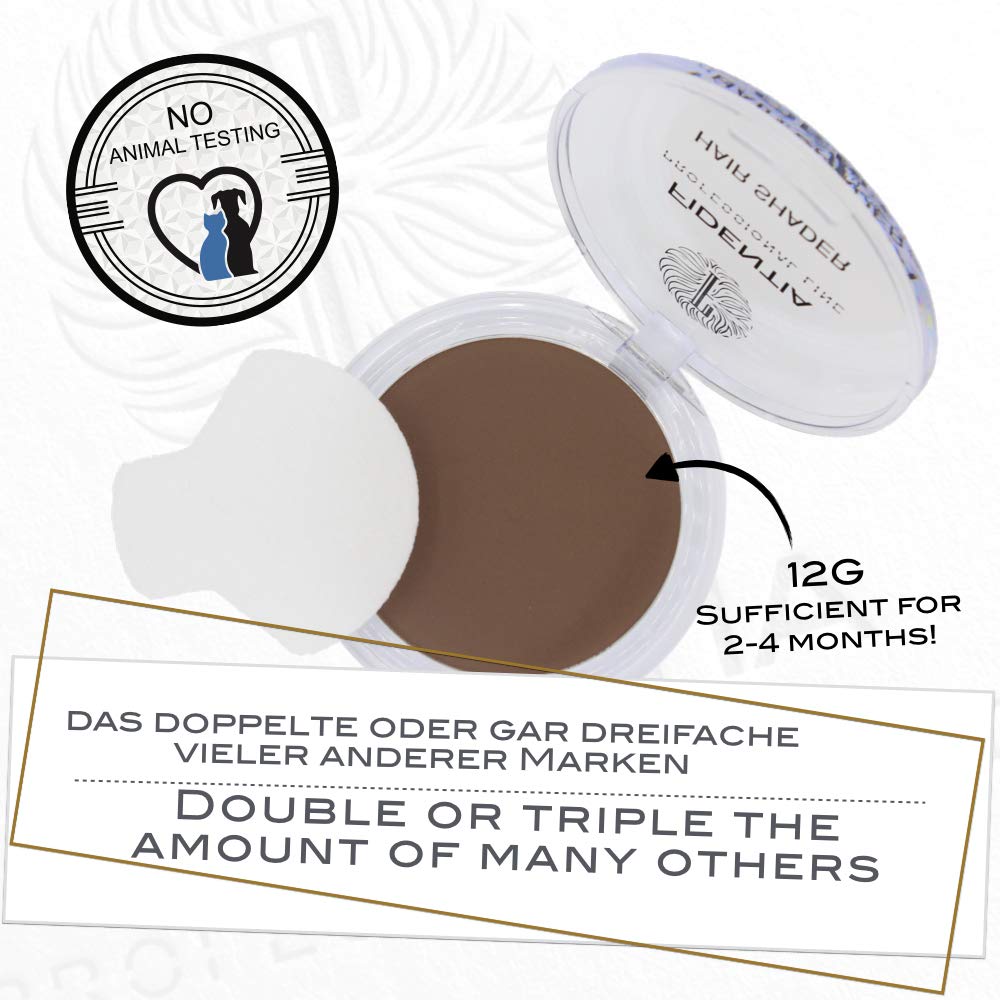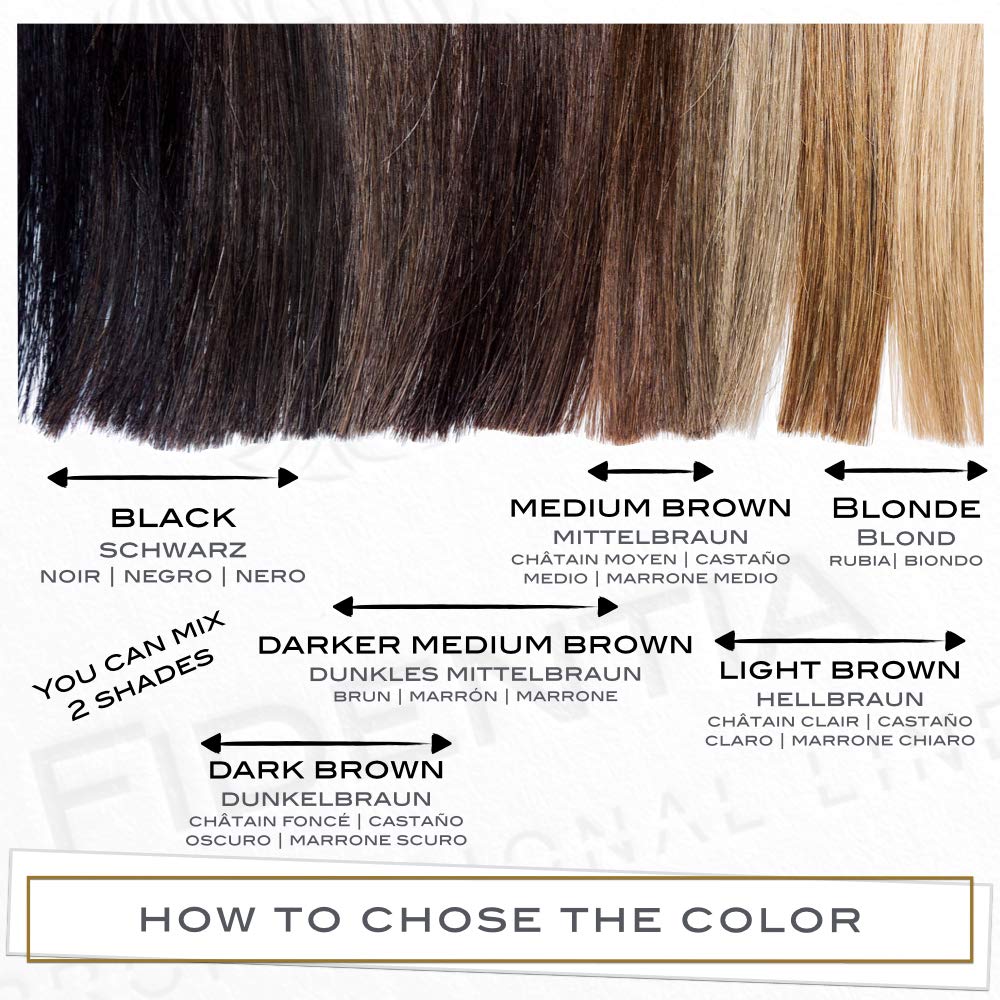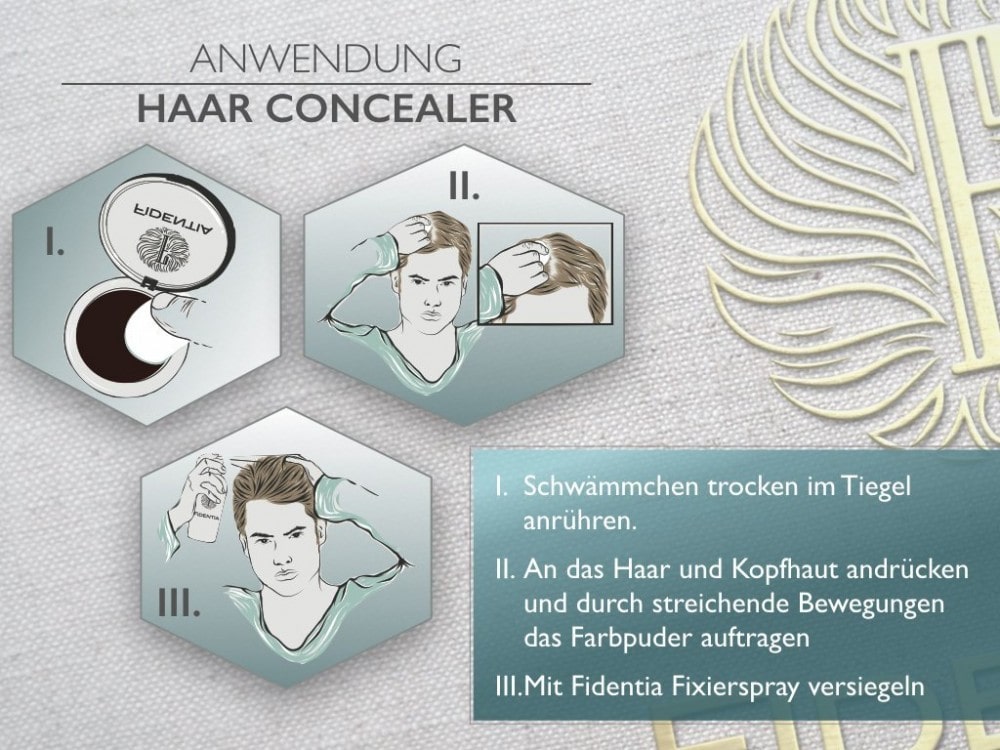 Fidentia Hair Concealer Shader
Conceals shimmering scalp in seconds
✓ Hair thickening root powder
✓ Creates natural shadows on the skin
✓ Light hair is optically thickened
✓ Thickens the hairline in braids
✓ Made in Europe
Fidentia hair shaders

Thin hair and roots conceal in seconds
Hair concealer/shader can be used as a hair thickener, root powder or gray hair cover.
Thickens the existing hair and creates a natural shadow in completely light areas, which makes it particularly suitable for very advanced hair loss.
Made-in-EU & dermatologically tested - this proves the skin compatibility of the product.
Protect your hair and your wallet - re-dye your hairline with the Fidentia Shader and do without other hard-wearing hair dyes.
Strengthen the compression effect of the shader by using it in combination with our Fidentia hair fibers - also available in an effective duo.
The Fidentia Hair Shader is a multifunctional product for thickening hair, concealing roots and covering gray hair for men and women. In beauty magazines it is currently recommended for concealing roots and covering gray hair. In this way, a growing hairline can be adjusted between coloring without straining the hair and delaying the next appointment with the hairdresser. As a hair thickener, it shades the scalp and thereby reduces the shine through of the scalp. This makes the hair appear significantly thicker.

Combined with Fidentia hair fibers, it is also the most effective solution for temporary hair thickening. While hair fibers thicken the hair, the hair shader can be used on the scalp. This allows even bald spots to be concealed. The combination is therefore considered the last resort in hair loss before a hair transplant, whether due to androgenic alopecia, chemotherapy or as a side effect of a drug.
Talc, Kaolin, Mica, Pentaerythrityl Tetraisostearate, Aluminum Starch Octenylsuccinate, Ethylhexyl Stearate, Isocetyl Stearoyl Stearate, Titanium Dioxide, CI 77499, Phenoxyethanol, Dimethicone, Caprylyl Glycol (+/-) CI 77491, CI 77492, CI 77745
Mix the hair powder dry with the sponge provided and apply it to dry hair and the shimmering scalp with dabbing movements. The matt effect caused by the natural ingredients can be remedied with the Fidentia shine or fixing spray. In addition, it seals the hair thickening so that it does not smudge even when it comes into contact with water. Our tests and the reports of some customers show that the hair thickens even when swimming.