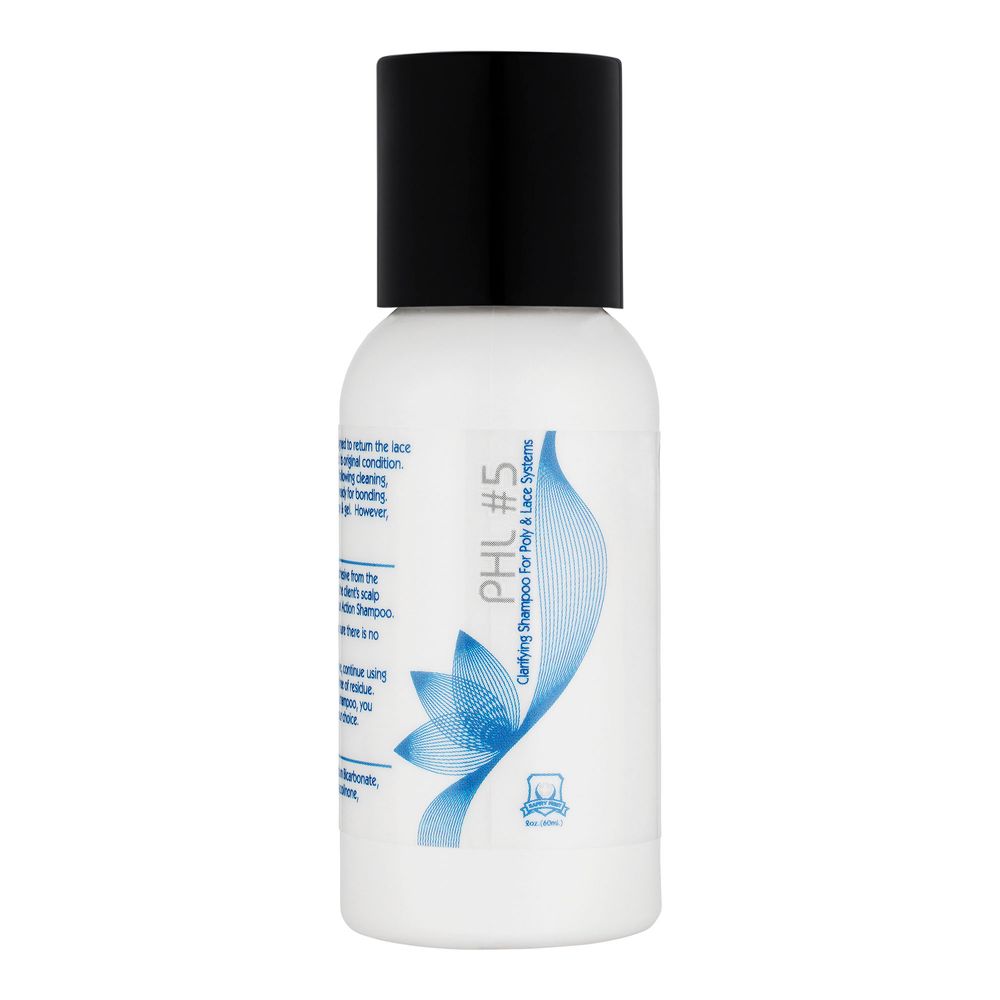 PHL #5 Clarifying Shampoo for Poly & Lace Systems
PHL#5 clarifying shampoo for poly and lace hair systems
✓ Removes all traces of glue and styling products
✓ Good for the scalp
✓ Gentle enough for everyday use
✓ Free from toxins & harsh chemicals
✓ Use in conjunction with the Dual Action Shampoo
PHL #5 clarifying shampoo for poly and lace hair systems
Removes all residues of glue and is good for the scalp
Your hair system will look fresh and fabulous with PHL #5 Clarifying Shampoo from Pro Hair Labs. Use our clarifying shampoo specially designed for your second hair after using the Dual Action Shampoo to remove all traces of glue and styling products such as hairspray, gels and pomades. This unique shampoo has a fresh scent and restores hair to its original soft, supple and shiny condition. PHL #5 Clarifying Shampoo is also good for the scalp and will remove any residue left by glue or other cleaning products. For best results, use PHL #5 Clarifying Shampoo with Pro Hair Labs Dermal Mud. Here's how to get healthy, glowing skin that's free from toxins and harsh chemicals. Excellent for lace and polyurethane systems.
Pro Hair Labs PHL #5 Clarifying Shampoo is specially formulated to keep your hair replacement device beautiful for years by effortlessly removing all traces of glue and styling products.
The professional shampoo is gentle enough for daily use on skin and hair parts.
When used regularly in conjunction with the New Demension Dual Action Shampoo and the Dermal Mud, the skin and hair stay clean and adhere effectively for the next application.
The fresh scent makes hair and skin care a pleasure.
With no chemicals of concern, it's 100% safe and toxin-free, leaving your skin and hair clean and healthy.
Simply wash your scalp and hair replacement device with the clarifying shampoo and let it penetrate your skin and hair for about a minute or two before rinsing out.