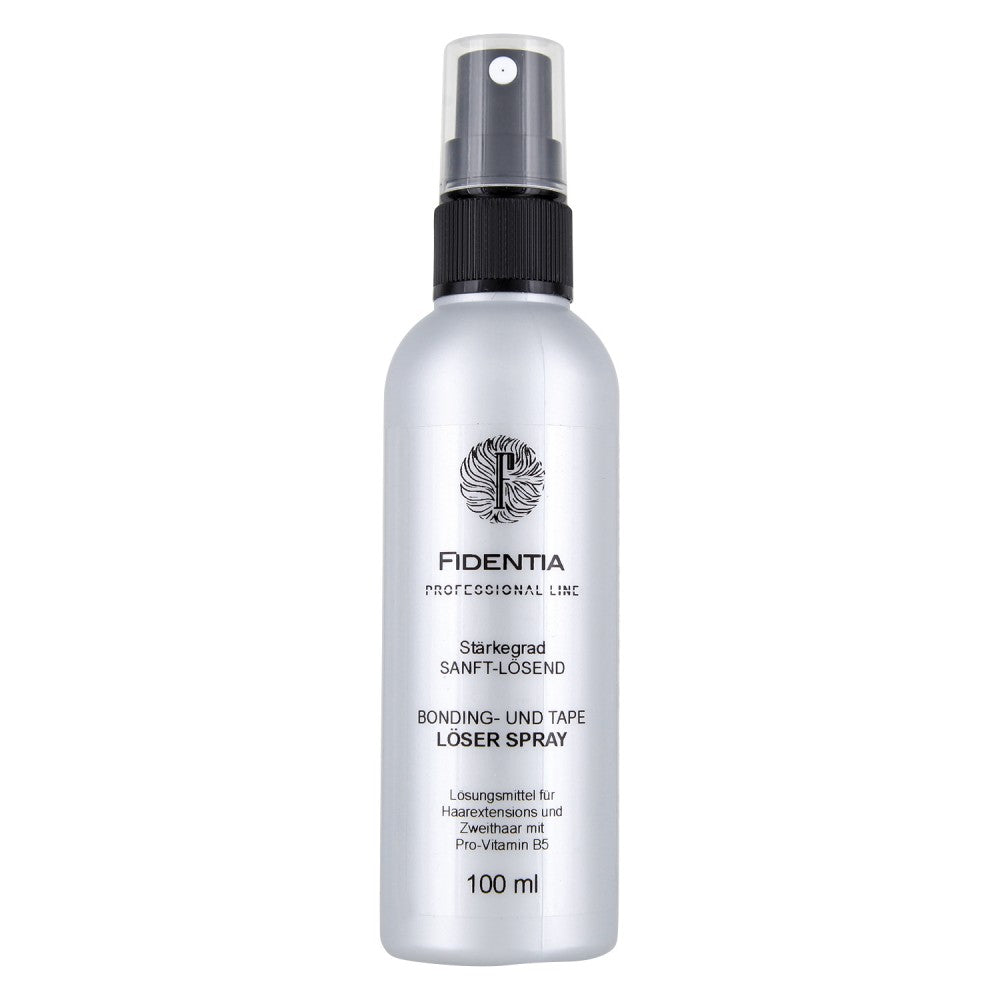 Fidentia Tape and Bonding Remover Spray
For gently removing hair extensions, hairpieces and wigs
✓ Gentle on scalp & extensions
✓ With nourishing Pro Vitamin B5
✓ Also suitable for keratin bonding
✓ Saves annoying pinching and pulling
✓ Made in Germany
Fidentia Bonding and Tape Remover
with Pro-Vitamin B5 to loosen hair extensions, hairpieces & wigs
Gently loosen your tape-in ​​or keratin bond extensions or your replacement hair and effectively remove adhesive residue
Avoid aggressive agents that could damage your hair and your health
The Fidentia tape remover protects the scalp and human hair
It consists of a recipe made in Germany with only tested ingredients
A carefully coordinated care formula with provitamin B5 and the particularly gentle mode of action are particularly pleasant to use
You save yourself the hassle of tugging and pulling
Keratin bondings are also removed quickly and easily
Fidentia quality (Made in Germany)
Are you looking for trendy hair care products that meet your quality standards and are in line with naturalness, sustainability and animal welfare? Fidentia products offer you this unique combination.
Transparency and short distances
As far as possible, we use raw materials from Germany for production, so we keep transport routes short and have the greatest possible control over the origin. The spray is manufactured exclusively in Germany.
No animal testing - our statement!
During production, we deliberately do without raw materials for which animals had to die and high concentrations of fragrances and preservatives. That means trendy hair care with a clear conscience!
Alcohol Denat, Isopropyl Alcohol, Aqua, Parfum, Benzyl Salicylate, Limonene
Spray liberally and remove slowly. Adhesive residues are only softened, not dissolved. Please do not use any aggressive solvents or even nail polish remover. Better take some time and spray the glue residue, comb it out with a nit comb and repeat several times. This can take an hour with many strands. Then wash the extensions with a shampoo 2-3 times.