hair strengthening products
Premium products to strengthen your hair
Top brands with the best quality - Fidentia and Belvide natural cosmetics
We would like to support you with our new category with the latest products to strengthen hair health. Our dietary supplements are based on the latest active ingredients and dosage forms. The natural cosmetics from Belvide were specially developed and tailored to the needs of fine and light hair. Take a look around and get inspired!
Belvide natural cosmetics
Specially developed natural cosmetics for fine and light hair
Our specially developed natural hair care for dull and thin hair is enriched with biotin and caffeine, which stimulates blood circulation in the scalp and promotes hair growth. The active formula of soothing oils and extracts reduces hair breakage, moisturizes, supports a healthier scalp and ensures a natural hair shine. The special formula penetrates deep into the roots of the hair and strengthens it all the way to the tips. Biotin supports keratin production and improves the overall health of the hair. The natural, vegan hair shampoo provides your hair with precious and natural plant extracts and oils. As always, BELVIDE hair care products contain no SLS, SLES, silicones, parabens, PEGs, mineral oils, chemical dyes or synthetic perfumes.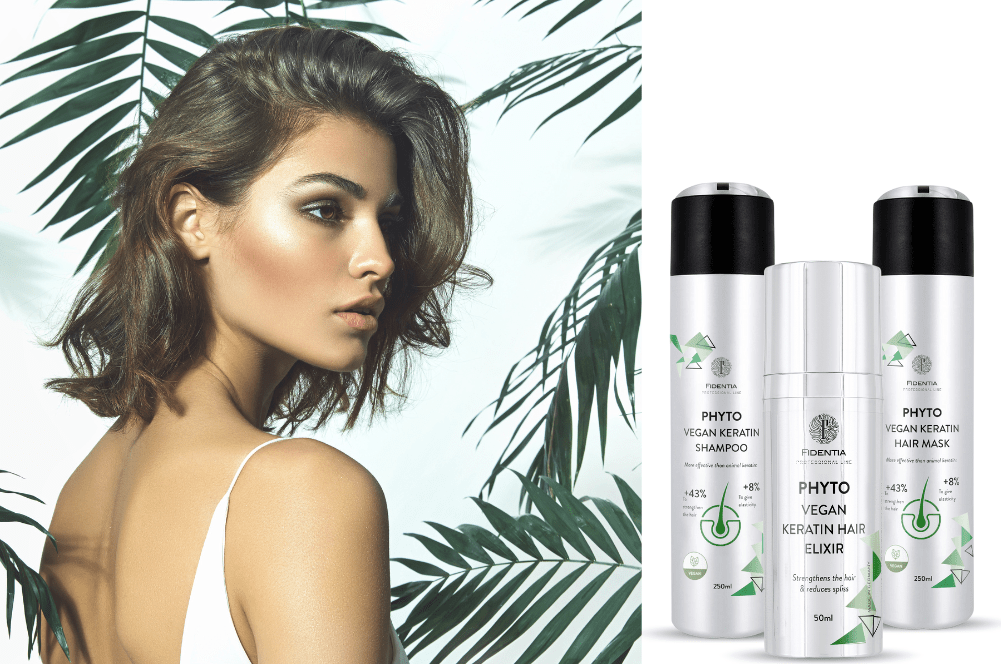 Fidentia Phyto Keratin Hair Care
Innovative hair care for brittle and damaged hair
Our newly developed vegan keratin care series makes hair up to 43% stronger and 8% more elastic than animal keratin . Your hair gets a boost of plant-based keratin, which consists of hydrolyzed wheat and rice proteins and restructures damaged hair. The keratin attaches itself to the outer scales of the hair surface and ensures a natural smoothing effect. If the hair is straighter, it is better protected from external influences, including heat. This reduces and prevents hair breakage and split ends. In addition, this natural film former has an antistatic effect and stores the moisture in the hair better. It makes the hair more robust, improves combability, gives it more bounce and a natural shine. High-quality stinging nettle and hemp seed extracts stimulate the hair roots and encourage hair growth. The vitamins and minerals it contains support the natural beauty of your hair.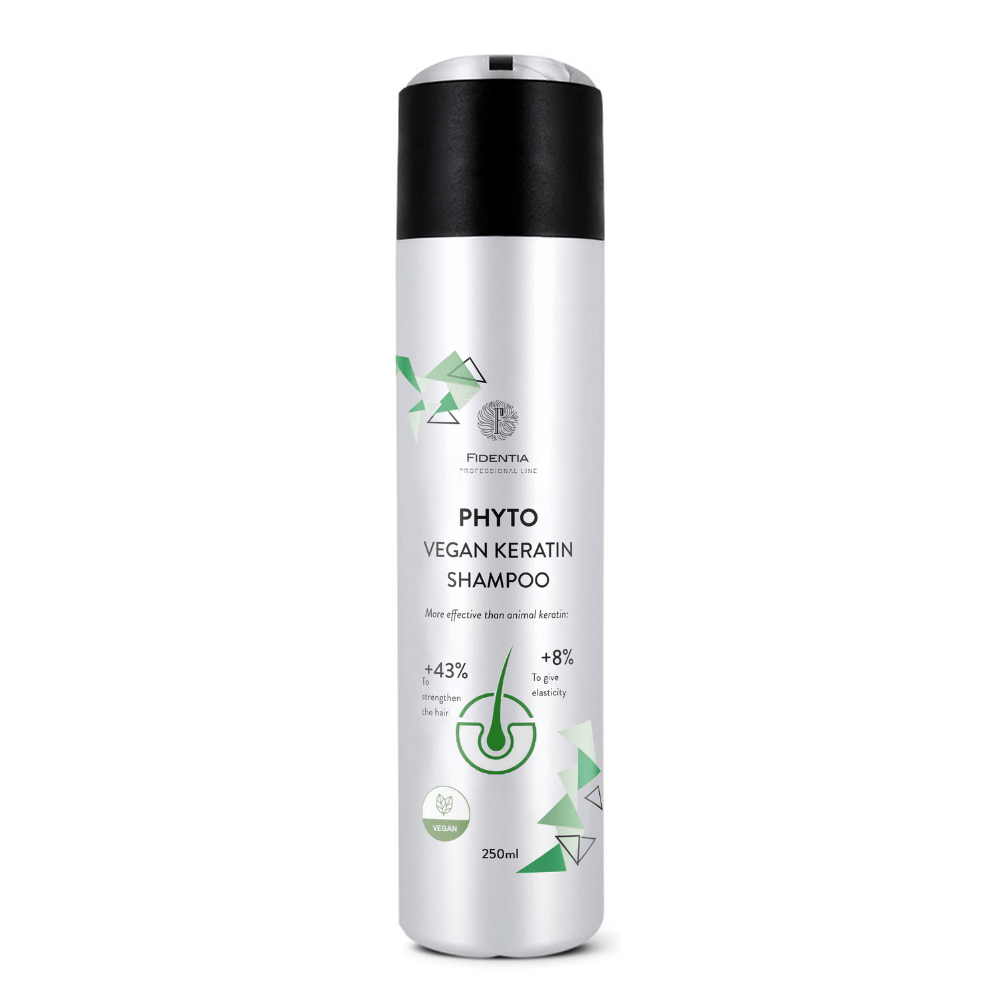 Phyto Keratin hair care
Hair structure care with wheat and rice proteins
Makes hair up to 43% stronger and 8% more elastic than animal keratin
Restructures stressed, brittle hair
Has an antistatic effect and tames frizz
Stores more moisture
For a natural smoothing effect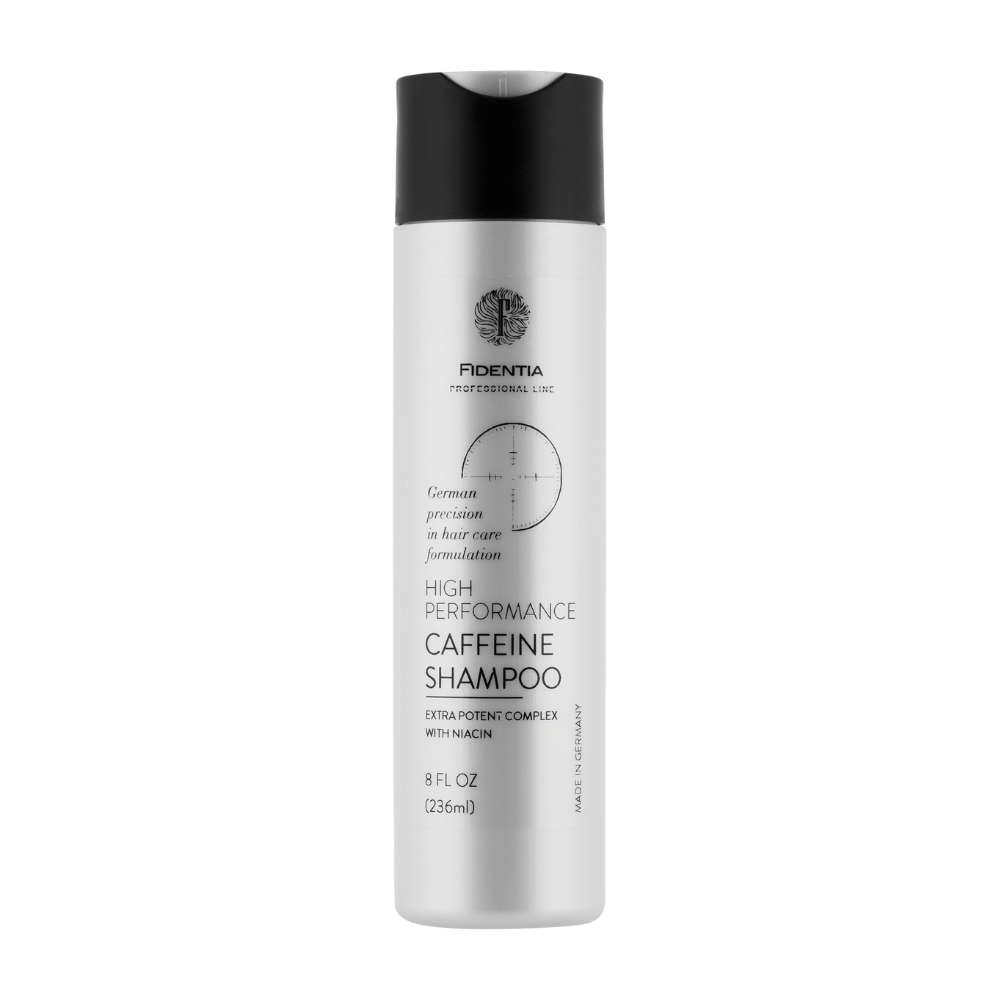 Fidentia caffeine shampoo
Effective active complex with niacin, octopirox, caffeine and biotin
Counteracts dandruff and redness
Without parabens and silicones
Reduces hair loss and works against greasy hair
Made in Germany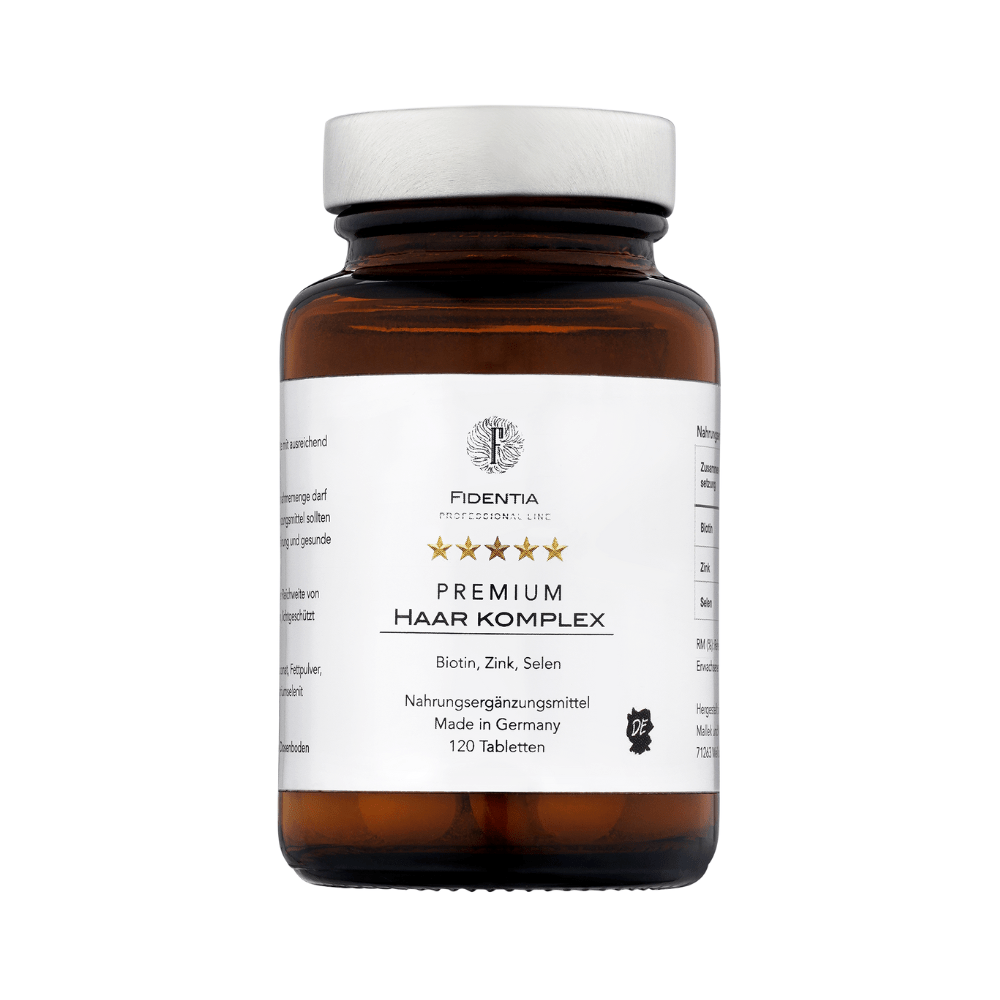 nutritional supplement
Highly concentrated quality products
Vegan and without preservatives
Sugar free, gelatin free, lactose free
Suitable for daily use
Easy to swallow tablets
Made in Germany
natural shampoos
Stimulating natural cosmetics for fine hair
Contains nourishing oils, caffeine and biotin
Moisturizing
Without SLS, SLES, silicones, parabens, PEGs, mineral oils, chemical dyes
For overall hair health
Promotes the natural hair shine
natural masks
With deeply nourishing oils, caffeine and biotin
Gentle and natural care
For more shine and moisture
Without SLS, SLES, silicones, parabens, PEGs, mineral oils, chemical dyes
Improves combability
Reduces hair breakage and split ends

Tips and tricks for hair thickening