Hair thickener at Fidentia
Densification in seconds FOR EVERY HAIR SITUATION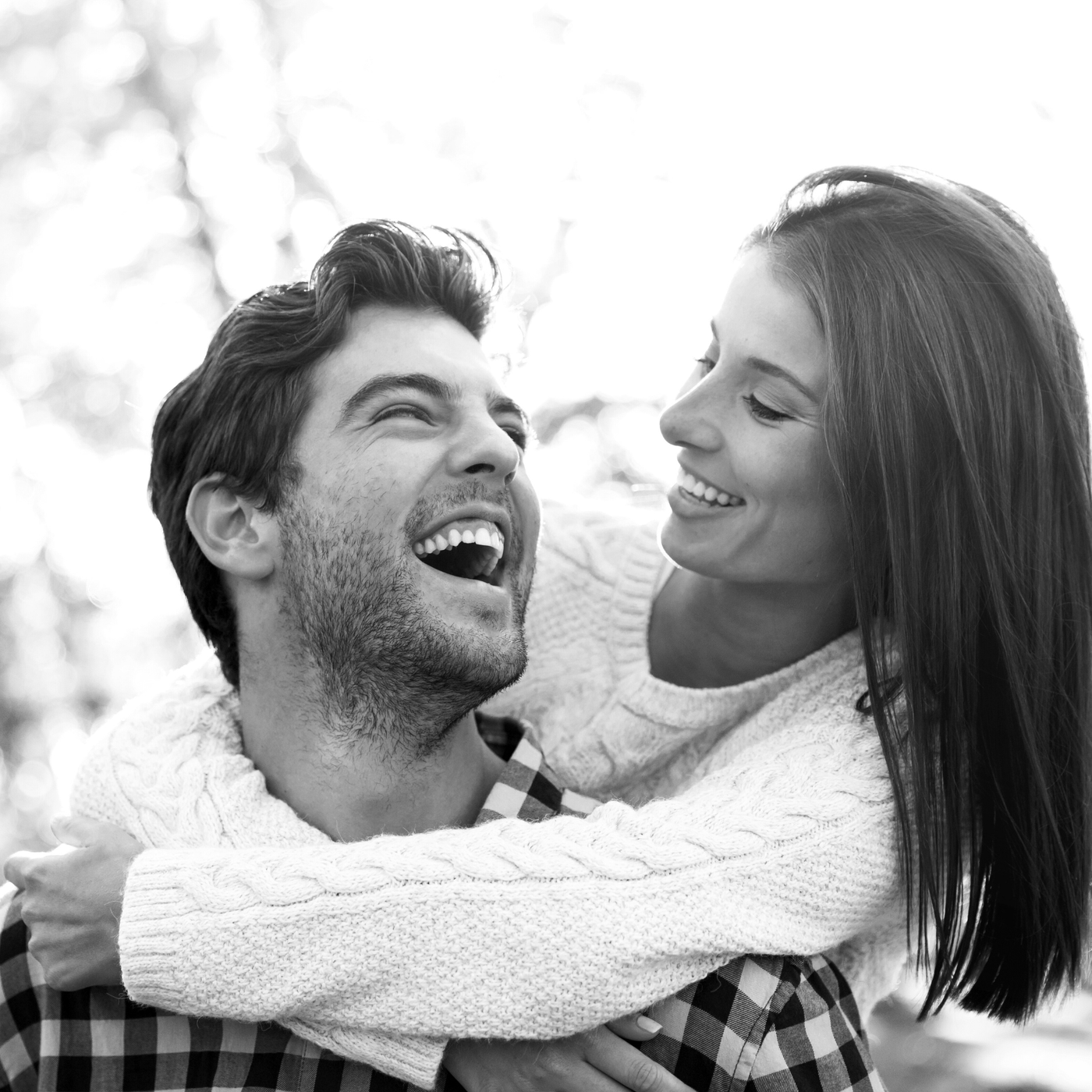 Conceal hair loss quickly and easily
We offer three different hair thickeners that you can use to conceal almost any form of hair loss. There is no general answer as to which product you should use. Check out the videos on this page for a good first impression. What the products have in common, however, is that they conceal thin hair in seconds without negatively affecting hair growth.
3 products - 1 result: conceal hair loss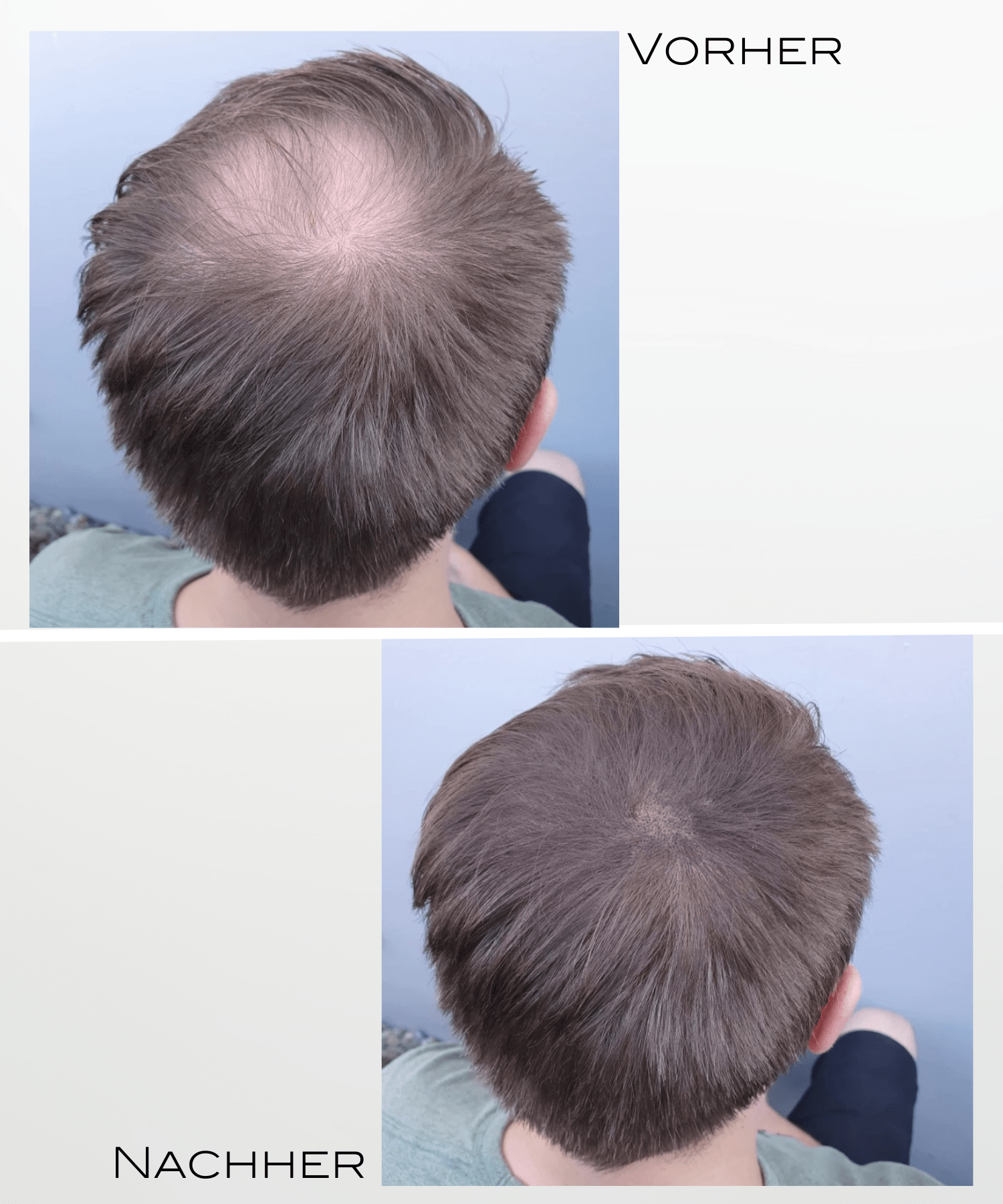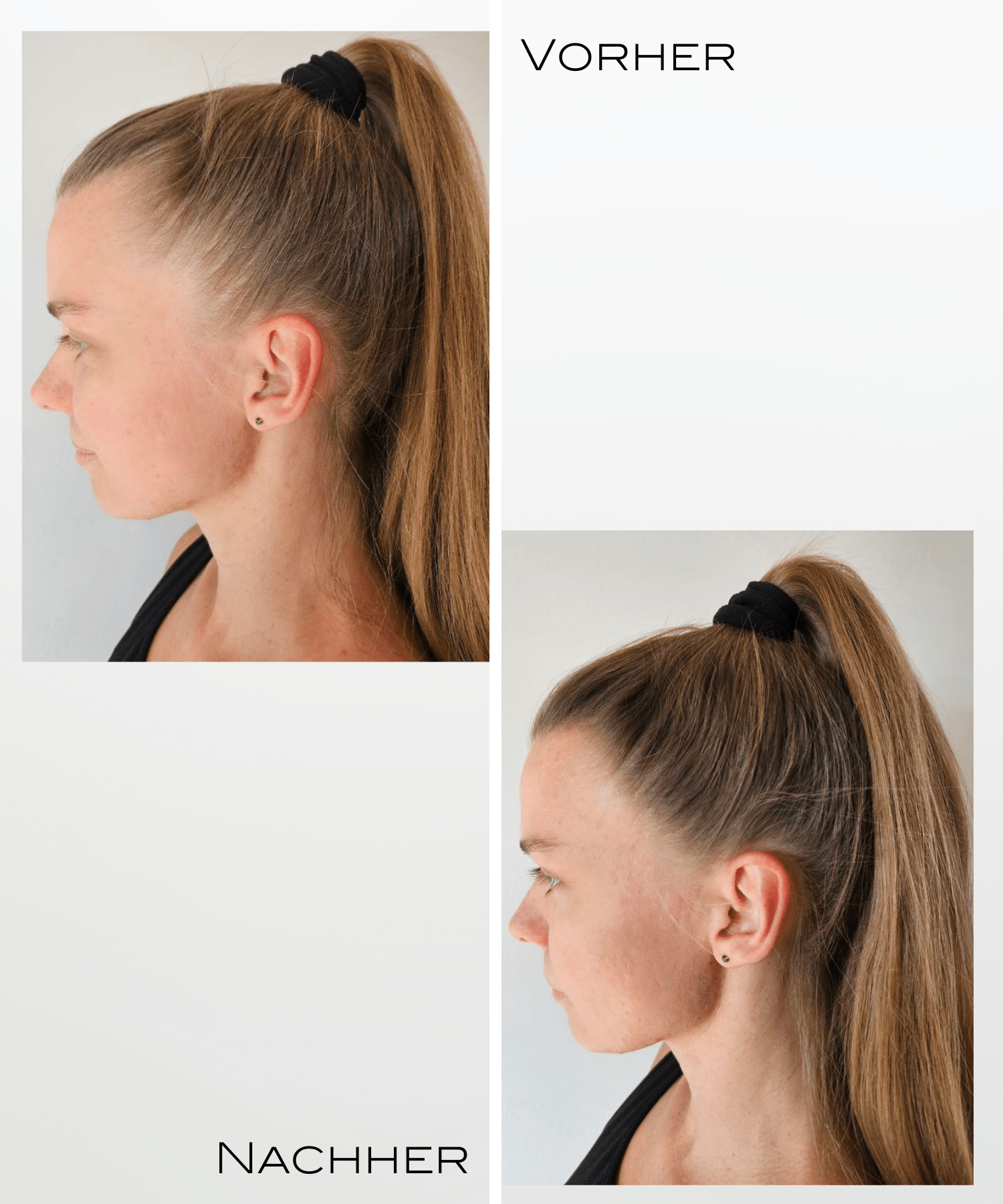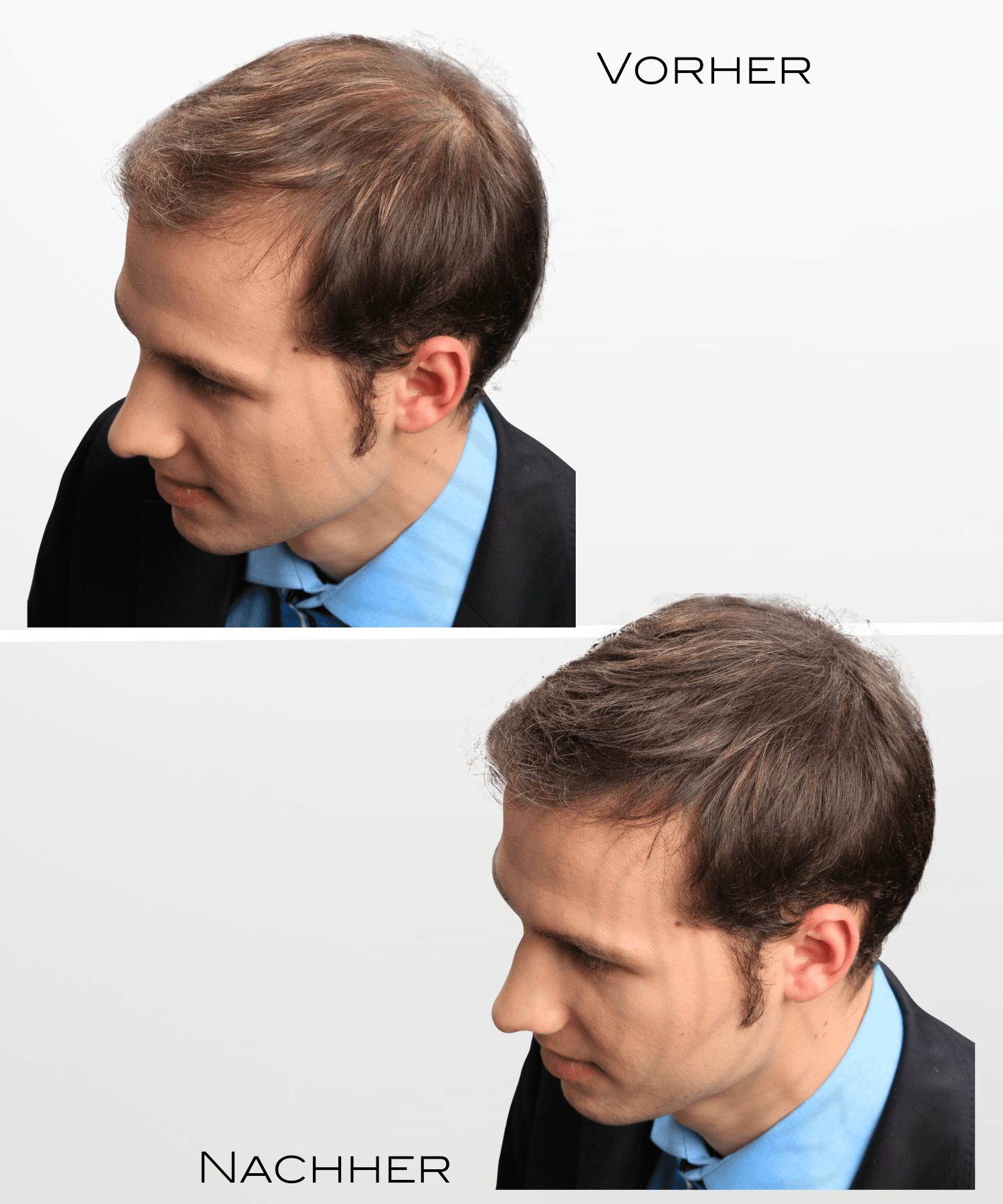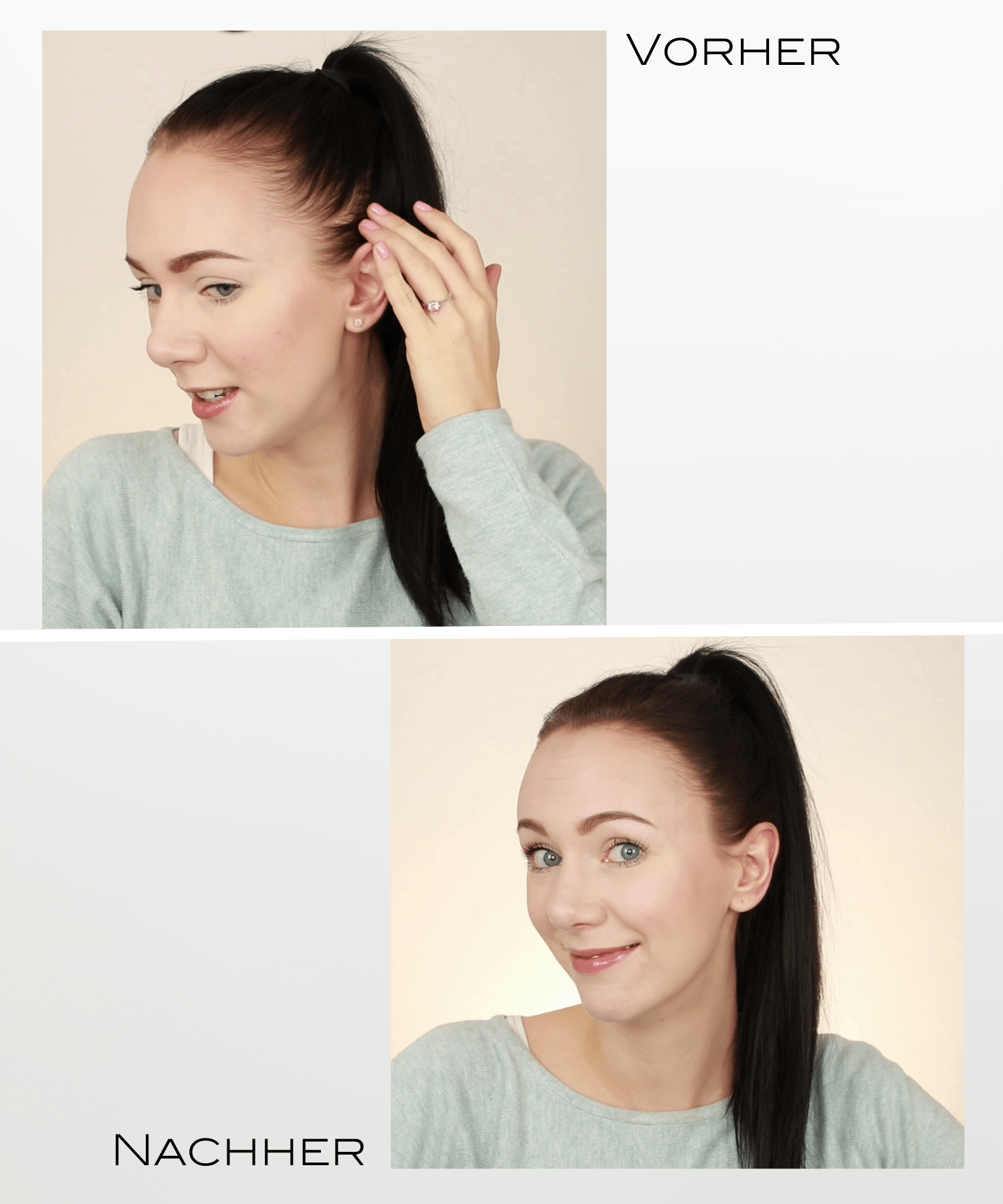 Thats what our customers say
My hair is pretty blatantly bald due to androgenic alopecia. I'm just grateful that Fidentia offers such a good and cheap solution to my problem.
Due to hormonal fluctuations, I got a lighter hairline. With the Fidentia hair shader I can conceal that super quickly. I wash my hair every 3 days and until then the hair shader stays in place too!
When I used it for the first time, I was really amazed at how impressive the effect of the Mane hair thickener spray is. Now I don't want to be without it in my everyday life!
it definitely doesn't look as light as it did before and it actually looks like I have fuller hair.
HOW DOES WEEKLY HAIR WORK?
FILL THIN HAIR QUICKLY & EASILY WITH COTTON FIBERS
The Fidentia Premium hair fibers are a product specially designed by Fidentia, during the development of which numerous suggestions from Fidentia customers were taken into account. In order to minimize the risk of allergies, the Fidentia Premium hair fibers consist of a few natural ingredients that are well tolerated. The fiber fibers are obtained from natural cotton, which is electrostatically charged during production. During use, the fibers stick to the hair and make it appear significantly more voluminous without weighing it down. Hair fibers are completely harmless and do not have a negative effect on hair loss, but are very gentle on the hair.
HOW DOES THE HAIR THICKENING SPRAY WORK?
QUICKLY & EASILY FILL LIGHT HAIR WITH COLOR PARTICLES
The hair filler spray is used in a similar way to a conventional hairspray. The hair thickening particles made of natural minerals contained in the hair filler spray enclose the individual hairs with a color film, which makes thin, sparse hair immediately appear thicker and denser. The hair thickening spray is also ideal for a quick color refreshment in between. When spraying the hair filler spray, fine color particles stick to the hair. Even thin downy hairs that were previously invisible are colored and given more volume. The hair appears fuller overall, also because shimmering parts of the scalp are concealed during use.
HOW DOES THE HAIR SHADER WORK?
COVER SHIMMERING SCALP QUICKLY WITH POWDER PARTICLES
The Fidentia hair shader is a colored pigment powder that is applied to the hair and scalp with a sponge. Due to the high opacity, the hair shader lasts significantly longer than, for example, conventional eye shadow. By applying the hair shader, unsightly, regrowing hairlines and gray hair can be concealed. As a hair thickener, the root powder shades the scalp and thereby reduces the shine through of the scalp. This makes the hair appear significantly thicker. Even a sparse hairline can be "filled in" with it. This provides the user with an effective and unobtrusive method of thickening the hair, which can be perfectly complemented with the Fidentia hair fibers.
Thats what our customers say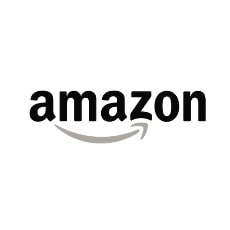 Amazon customers
"I was skeptical at first because I couldn't imagine that such a powder on the hair could achieve such a blatant effect. But it really convinced me! The powder is easy to distribute, does not clump and stays in place even during sports. I can only recommend."
"A wonderful tool! Have ordered again and can only recommend it."
"It really works. I have a slight bald spot on the back and would often be asked about it. Since using this product your back looks normal again and even my friends say you really can't tell you have a bald spot on your back. If you use the can well and sparingly, it will last at least 2 months."
Shopvote customer rating portal
"As always, everything is fine - very fast shipping, good customer service in case of questions and quick response. Gladly again."
"Always friendly, fair and fast. You can rely on that. That's just wonderful."
"This is the second time I've ordered something. Product selection, price and quality very good."
"I have been using the compression spray for some time and I am very satisfied with it. The Fidentia team is extremely friendly and helpful."
"Very good product quality, fast delivery, helpful and professional customer service. I am very satisfied. Always my pleasure!"
eBay customers
"I am very pleased ! shipped quickly well packaged! THANKS."
"Ordered yesterday, arrived today. Excellent."
"I'm a regular customer and as always very satisfied with the quality and delivery."
"Fast delivery. Nice seller... gladly again."
"Good communication, fast shipping, goods as expected - gladly again!"
Fidentia hair fibers
Thickens light hair in seconds
Made from natural cotton fibers
Also suitable for larger areas
The feather-light fibers do not weigh down the hair, but provide volume
Natural color selection without a red cast
Suitable for short and long hair (application at the hairline)
Fidentia hair shader
Heavily pigmented powder
Conceals shimmering scalp
Conceals light areas in hairstyles
Leaves a matte effect
Gentle, temporary hairline adjustment
Suitable for short and long hair (application on the scalp)
hair thickening spray
Colored hair thickening spray
Also for severely thinned hair
Brings a natural shade to the scalp
Instant fullness and volume
Based on natural minerals
Suitable for medium to long hair (can also be used on hair lengths)