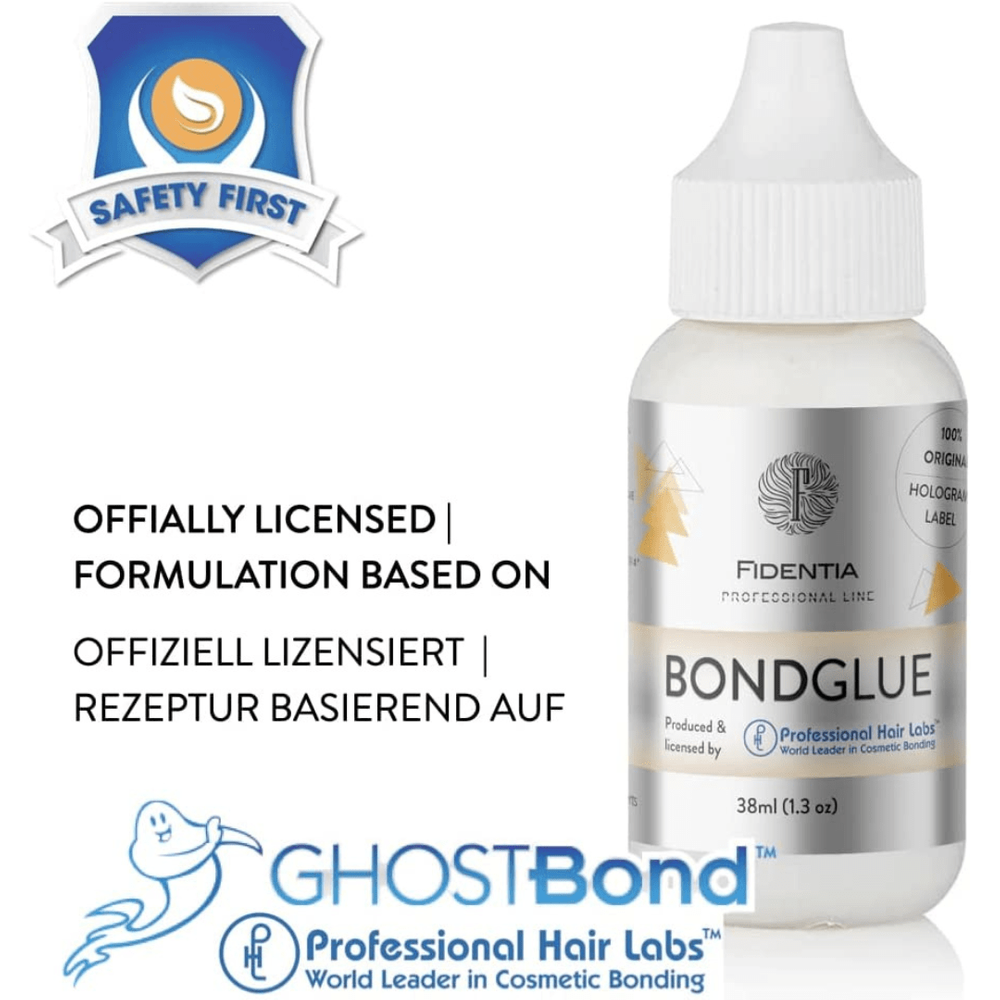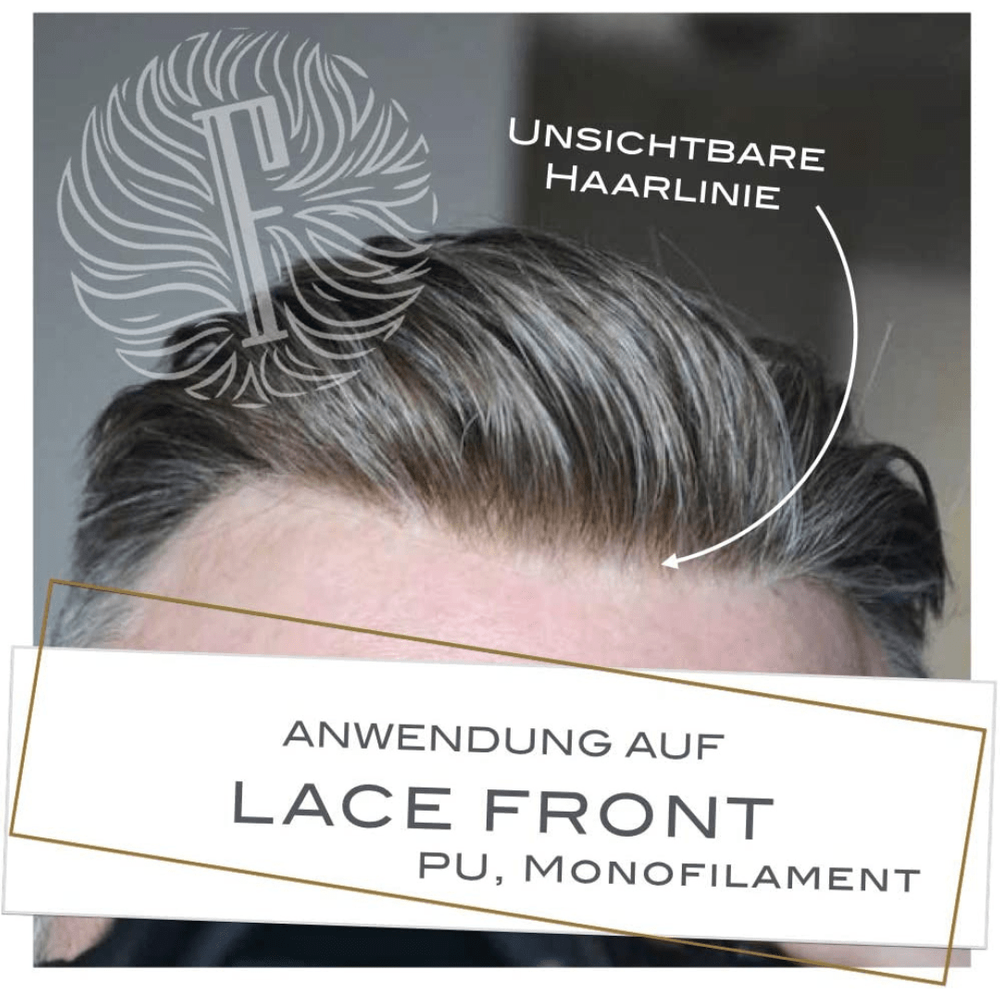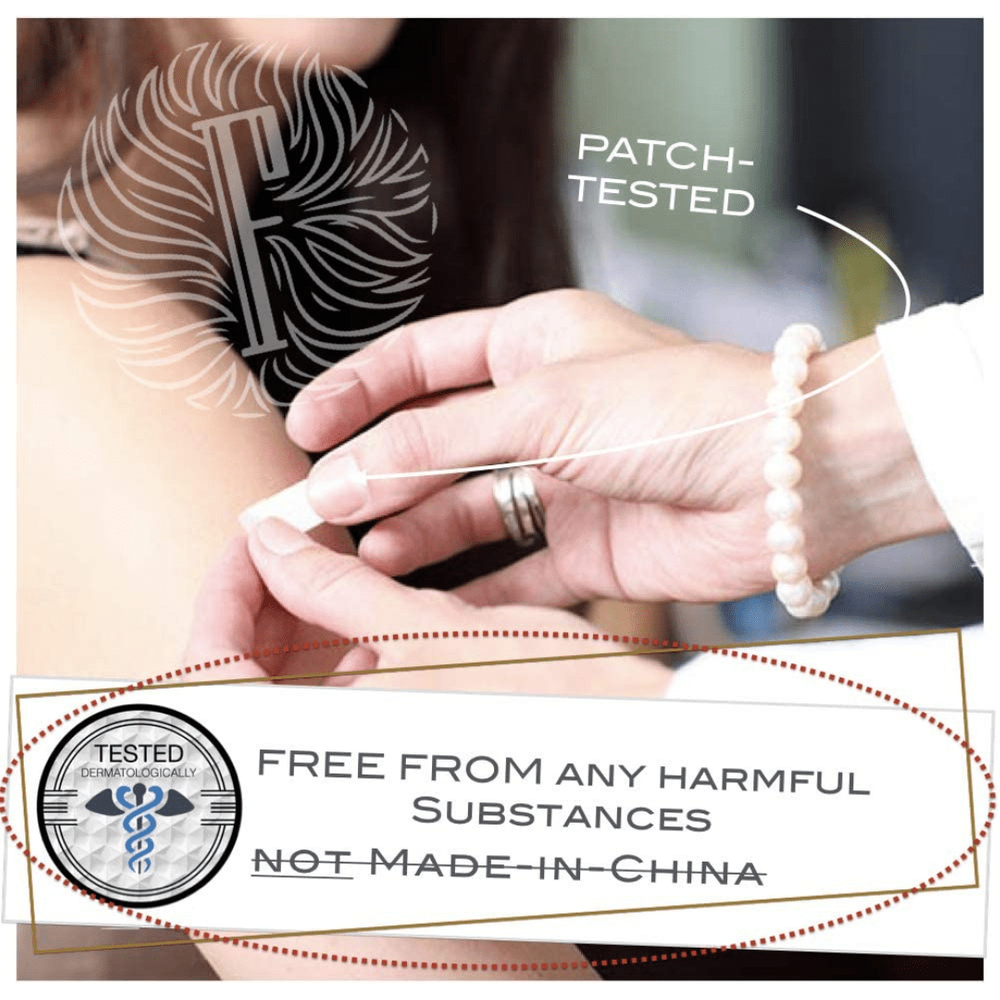 Fidentia Bond Glue skin glue
Reliable liquid glue for hair extensions, toupees and wigs
✓ Licensed & Safe
✓ Gentle on the skin
✓ Lasts 2-4 weeks
✓ Without latex
✓ Without aggressive solvents
Fidentia Bond Glue - hair glue for hairpieces, wigs, toupees and hair extensions
ORIGINAL - based on Pro Hair Labs Ghost Bond XL adhesive.
TESTED - this licensed hair replacement glue is made exclusively for Fidentia Hair. We check every batch.
SUITABLE for all wigs and toupees based on poly, lace and monofilament as well as skin glue for gluing on false beards.
WEARING TIME - from usually 2 weeks up to 4 weeks with little humidity and heat
SAFE - Contains no latex or harsh solvents.
In order to fully guarantee the strength and hold of the glue, only apply the Fidentia Bondglue in dry rooms on completely cleansed, dry skin. Avoid high humidity, hair washing and activities that lead to increased sweating within 18 hours after application. You'll be rewarded with a rock-solid, strong hold for up to 4 weeks. Best of all: Fidentia BondGlue is free of harmful ingredients, latex and is manufactured and controlled according to the high standards of the EU and FDA.
Xanthan gum, glycerin, water, acrylate copolymer, non phenol ethoxylate, color white
Apply 1 thin coat to hair system (skip step for lace systems) and 4 thin coats to head. Apply the next layer as soon as the previous layer becomes transparent (approx. 20 seconds). After the 4th layer, wait 7 minutes and press the hair system into place. Never apply the adhesive directly to net systems (lace). Be sure to apply really thin layers. Using an applicator sponge, apply a 1mm thick line of glue to one corner at a time. Then spread this layer over about 3 square centimeters. That sounds really little, but a really strong hold comes from several wafer-thin layers applied instead of one or more thick layers. Therein lies all the art.