Belvide
Modern and natural hair cosmetics
Belvide - Our values:
Modern and natural cosmetics. The interaction of herbal ingredients and modern design creates authentic care products. Of course, we live and love valuable care products from head to toe. Natural cosmetics without a guilty conscience: Our selected range is based on selected ingredients. We combine effective effectiveness with perfect care and face up to the ecological and ethical responsibility of our time. And one thing is particularly important to us: you and your needs.
Belvide natural cosmetics
Specially developed natural cosmetics for fine and light hair
Our specially developed natural hair care for dull and thin hair is enriched with biotin and caffeine, which stimulates blood circulation in the scalp and promotes hair growth. The active formula of beneficial oils and extracts reduces hair breakage, moisturizes, supports a healthier scalp and ensures a natural hair shine. The special formula penetrates deep into the roots of the hair and strengthens it all the way to the tips. Biotin supports keratin production and improves the overall health of the hair. The natural, vegan hair shampoo provides your hair with precious and natural plant extracts and oils. As always, BELVIDE hair care products contain no SLS, SLES, silicones, parabens, PEGs, mineral oils, chemical dyes or synthetic perfumes.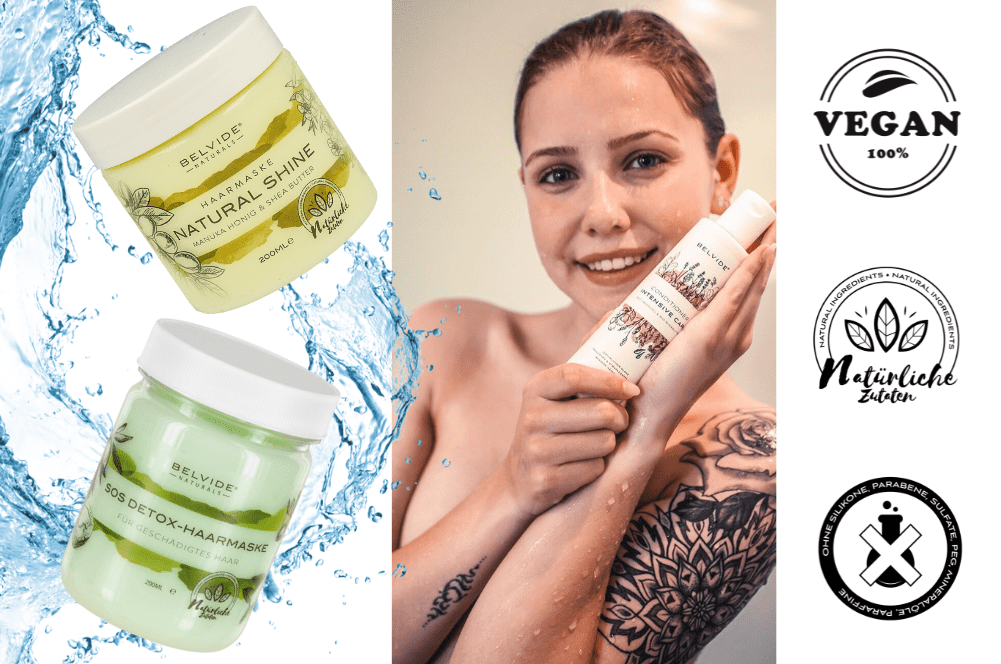 Belvide natural cosmetics
Unique active ingredient complexes made from the most precious natural ingredients
BELVIDE hair masks consist exclusively of natural main active ingredients and meet all the requirements of a natural cosmetics product. BELVIDE hair masks do not contain silicones, parabens, PEGs, mineral oils or synthetic perfumes. The main active ingredients in the SOS Detox hair mask are walnut, nettle, burdock, jojoba oil and panthenol. The treatment nourishes stressed and damaged hair and regenerates it from root to tip. The Natural Shine hair mask for dry hair contains natural active ingredients such as jojoba oil, manuka honey, milk proteins and olive oil. Thanks to the special formula, it absorbs quickly and provides a lot of moisture.
natural shampoos
Stimulating natural cosmetics for fine hair
Contains nourishing oils, caffeine and biotin
Moisturizing
Without SLS, SLES, silicones, parabens, PEGs, mineral oils, chemical dyes
For overall hair health
Promotes the natural hair shine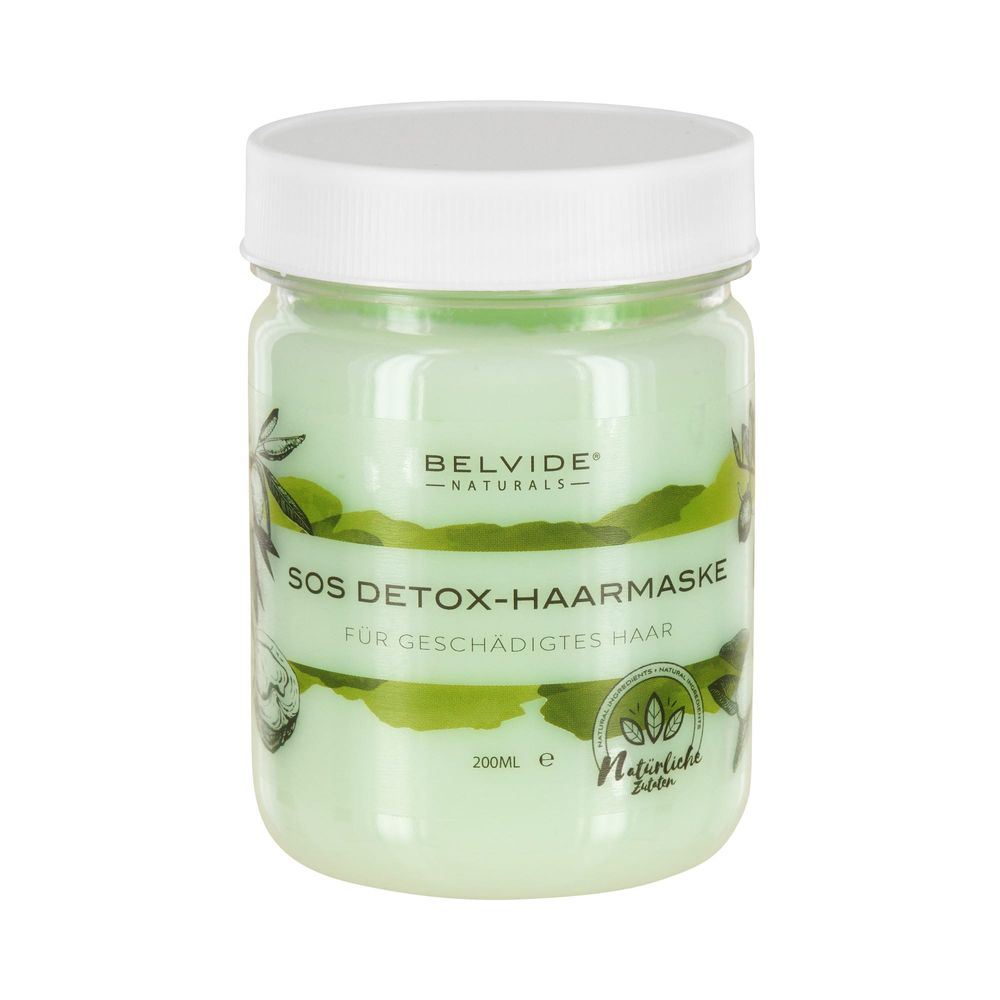 natural masks
With deeply nourishing oils, caffeine and biotin
Gentle and natural care
For more shine and moisture
Without SLS, SLES, silicones, parabens, PEGs, mineral oils, chemical dyes
Improves combability
Reduces hair breakage and split ends

Natural Growth care series
Stimulating natural cosmetics for fine hair
Contains nourishing oils, caffeine and biotin
Moisturizing
Without SLS, SLES, silicones, parabens, PEGs, mineral oils, chemical dyes
For overall hair health
Promotes the natural hair shine
Tips and tricks for hair thickening