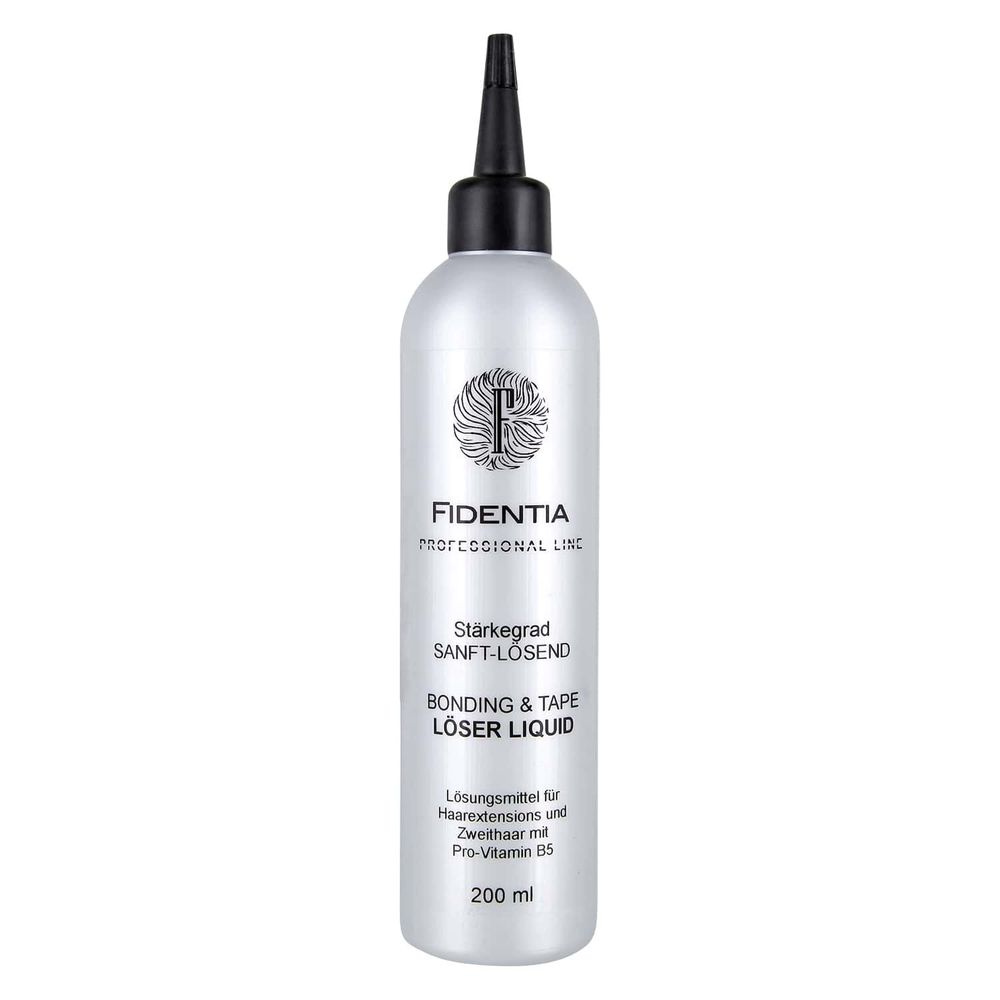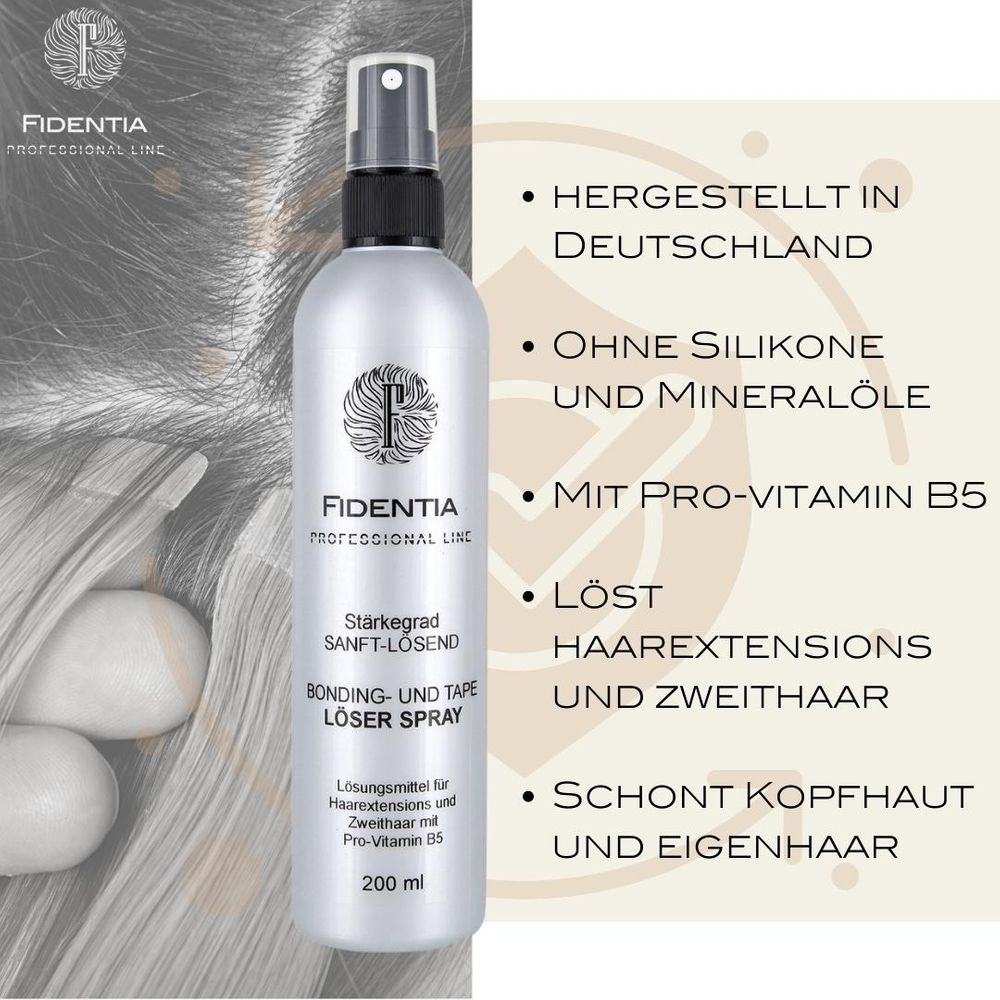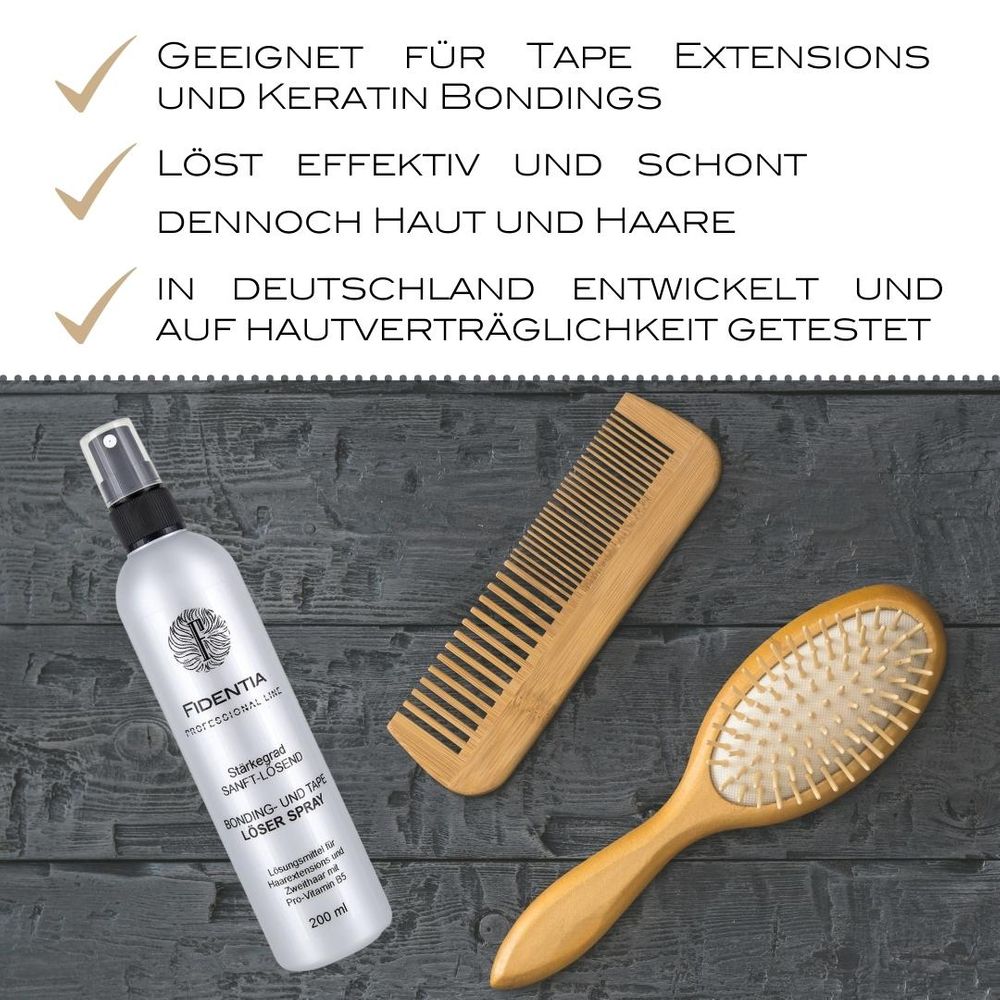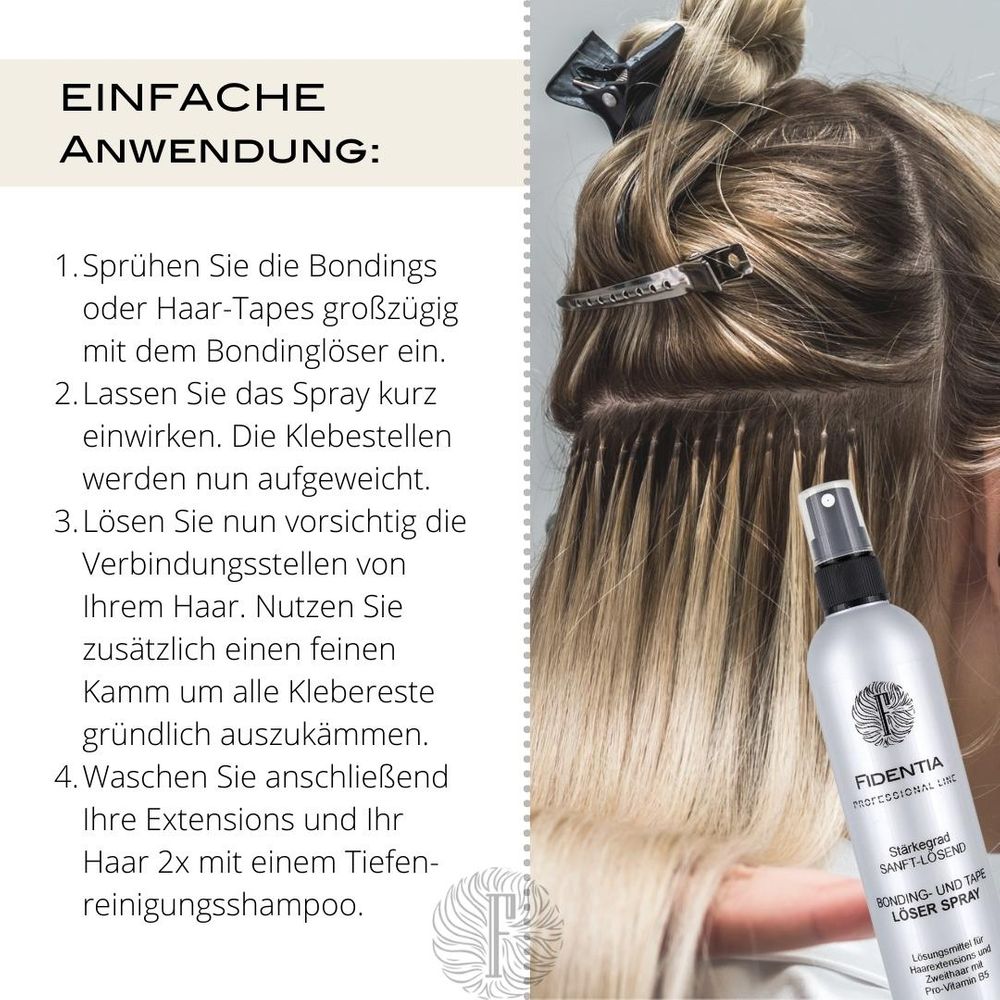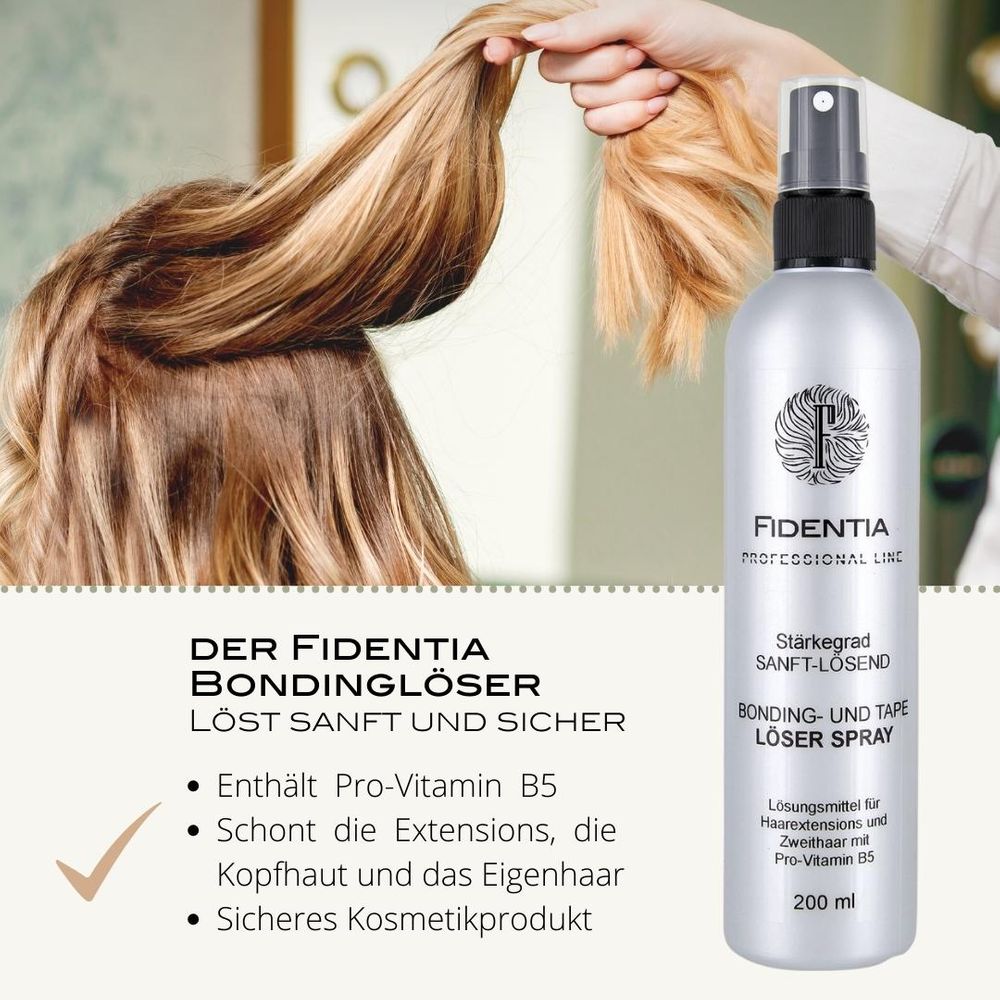 Fidentia Remover Liquid Glue Remover GEL
Bonding remover gel for keratin, tape-in ​​extensions and replacement hair
✓ Bonding remover in gel consistency
✓ With nourishing Pro Vitamin B5
✓ Softens adhesive residues
✓ Gentle on extensions and scalp
✓ Made in Germany
Fidentia Remover Liquid Glue Remover GEL
for keratin and tape-in ​​extensions as well as replacement hair

This bonding and tape remover is based on the same formula as the classic Fidentia bonding remover. It is also ideal for removing extensions with all common bonding and tape types, as well as for softening adhesive residues. The gentle formula and the contained provitamin B5 protect your skin and your extensions. Thanks to the gel consistency, the solvent can be applied in a targeted manner and have a better effect.
Bonding and tape remover with Pro-Vitamin B5
Loosens extensions with all common types of bonding and tape
Reliably softens adhesive residues
Mild composition with high-quality care substances
Protects the extensions/hair extensions and the scalp
Special gel consistency improves the effect

Special active formula
Thanks to the gel form, the solvent can be applied in a targeted manner and have a better effect. This means that even stubborn bonds can be softened and removed more easily. However, this only applies to professional, approved tapes. We recommend: Blue Liner Tape from Walker Tape.
Alcohol Denat, Isopropyl Alcohol, Aqua, Hydroxyethylcellulose, Propylene Glycol, Panthenol, Parfum, Benzyl Salicylate, Limonene
Tape: Wet the tape with the solvent, leave for 5 minutes, carefully remove piece by piece by applying the solvent in between. Cover the adhesive residue with the solvent, leave it to work for 3 minutes and remove the softened adhesive residue with a nit comb. Repeat the process several times. Then wash twice with shampoo. Keratin Bonds: Wet the connection points with the solvent and loosen them using a pair of remover pliers. Soften residues with the solvent and comb out with a nit comb. Please do not use aggressive solvents or even nail polish removers! This can irritate your skin and damage your hair and extensions.