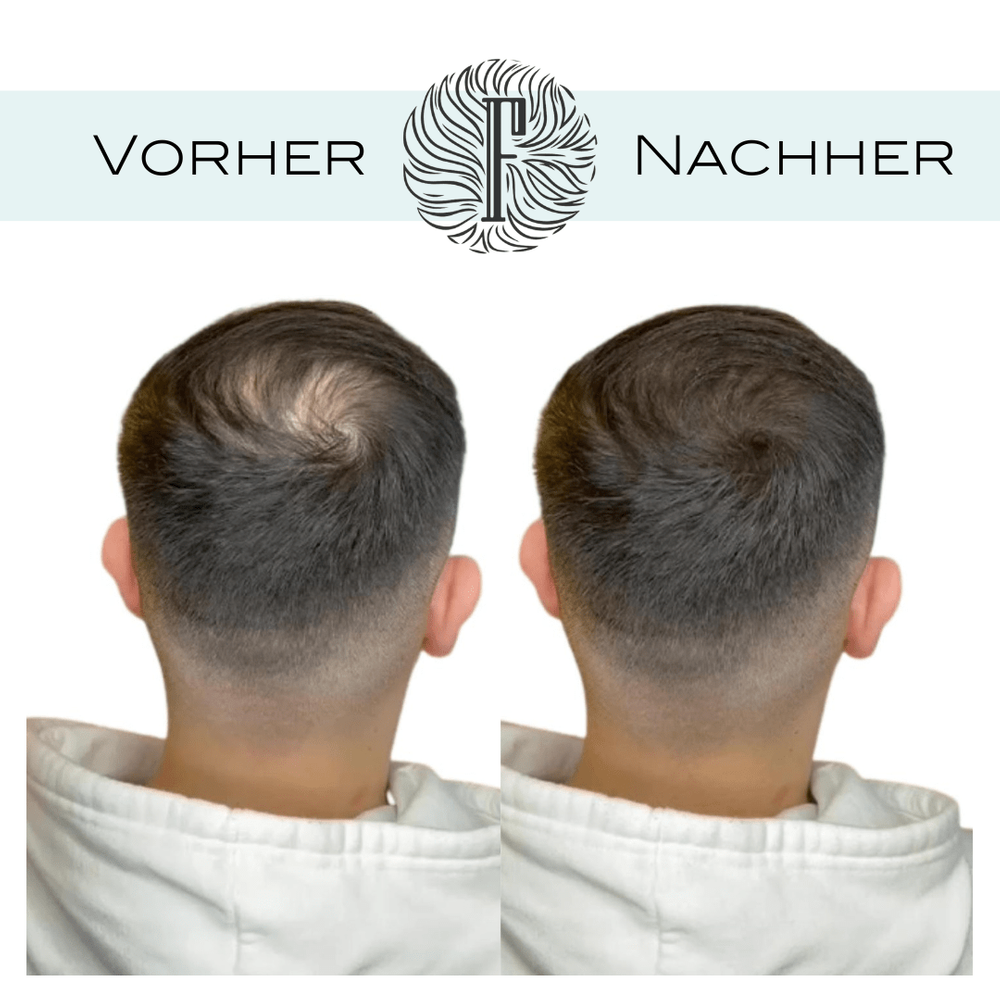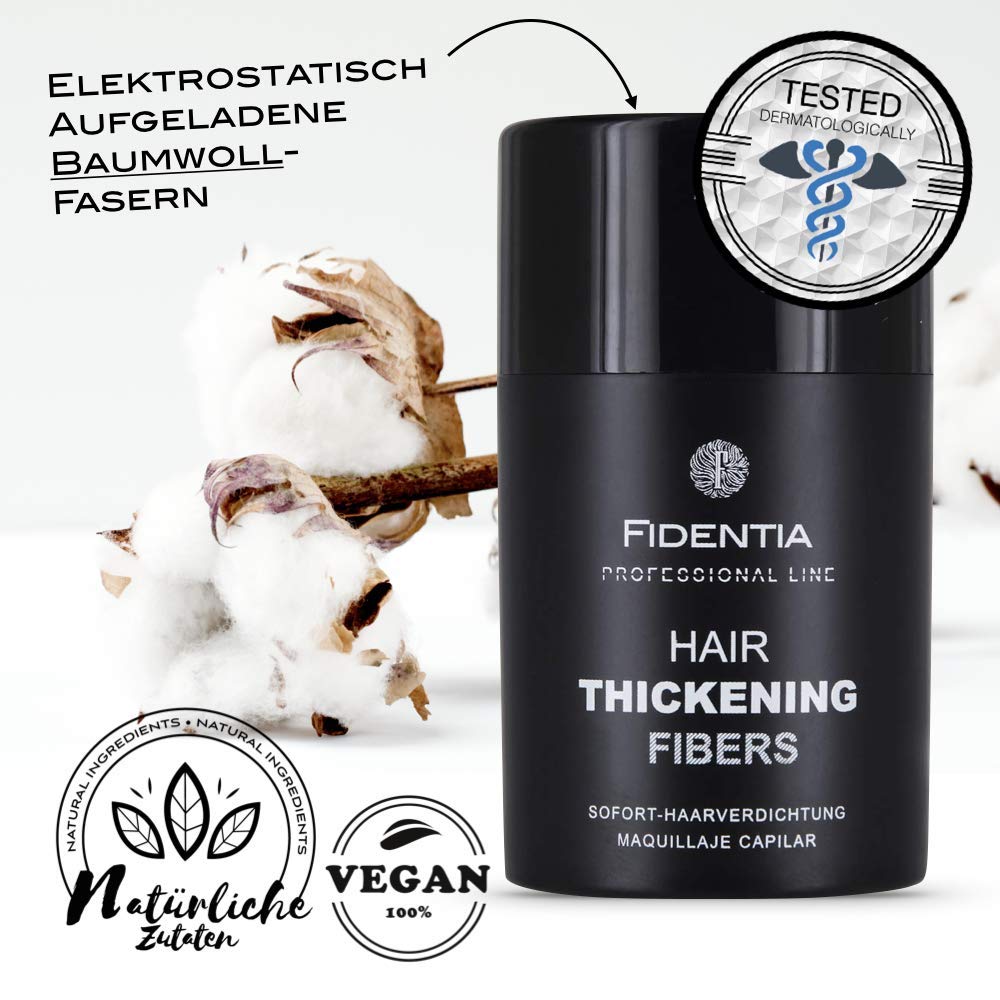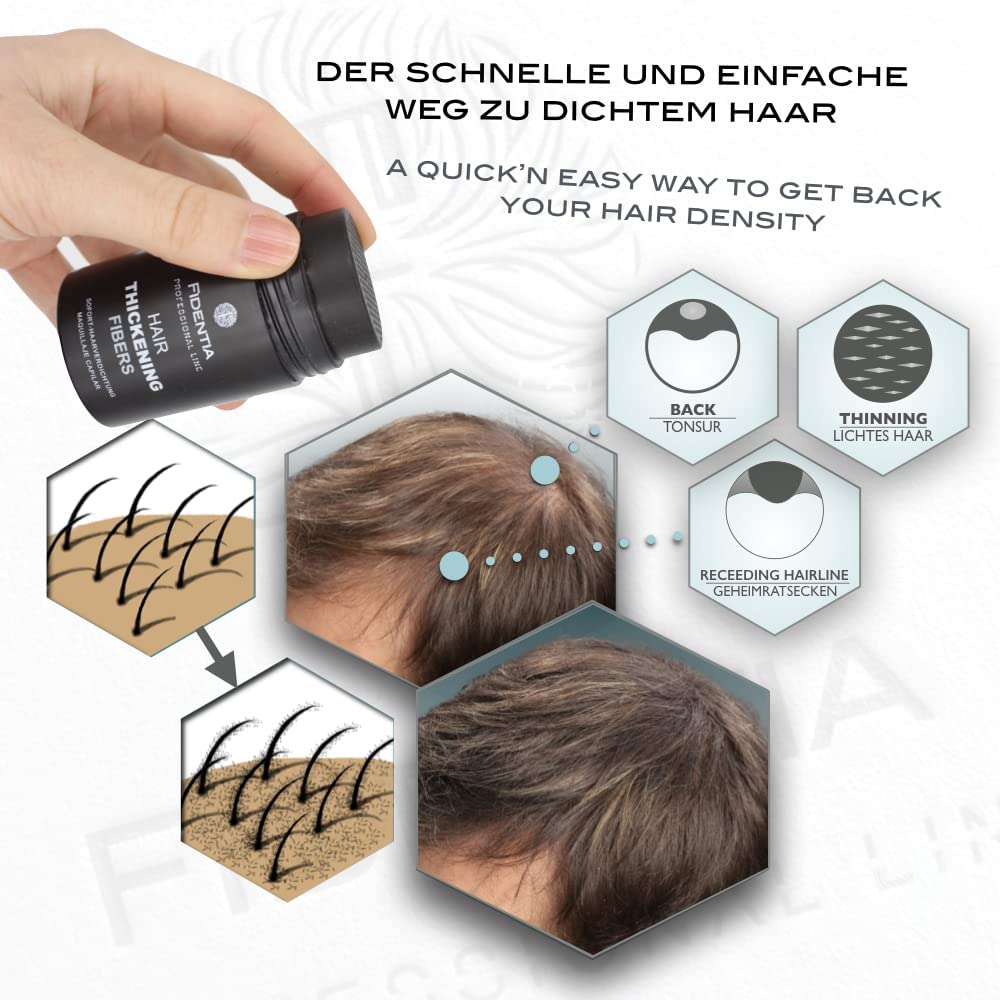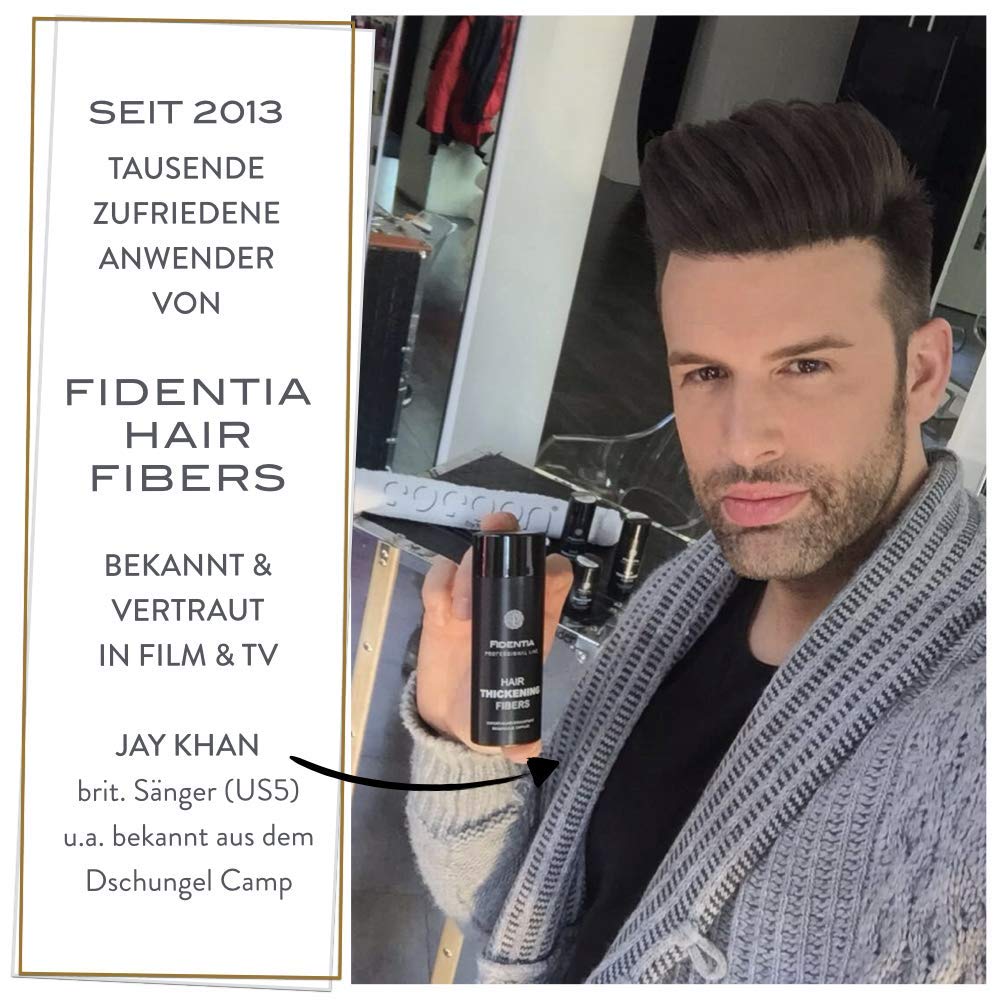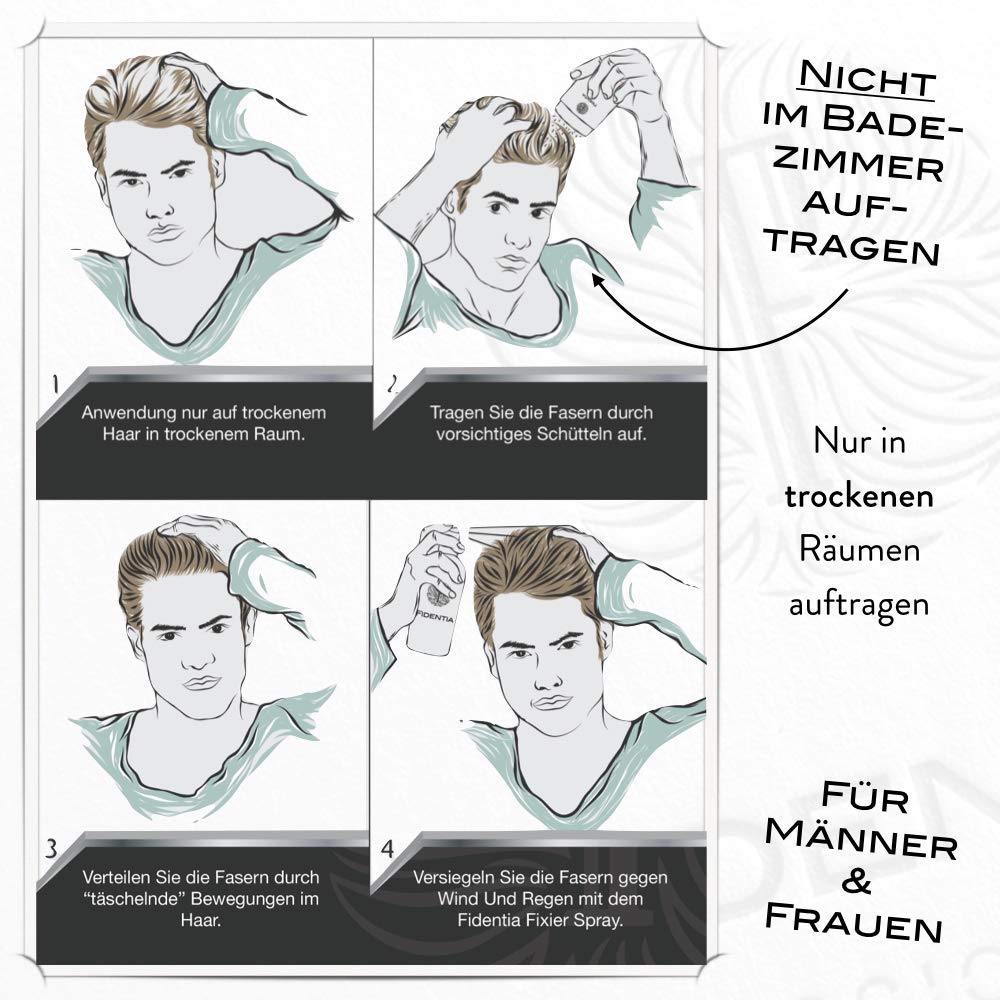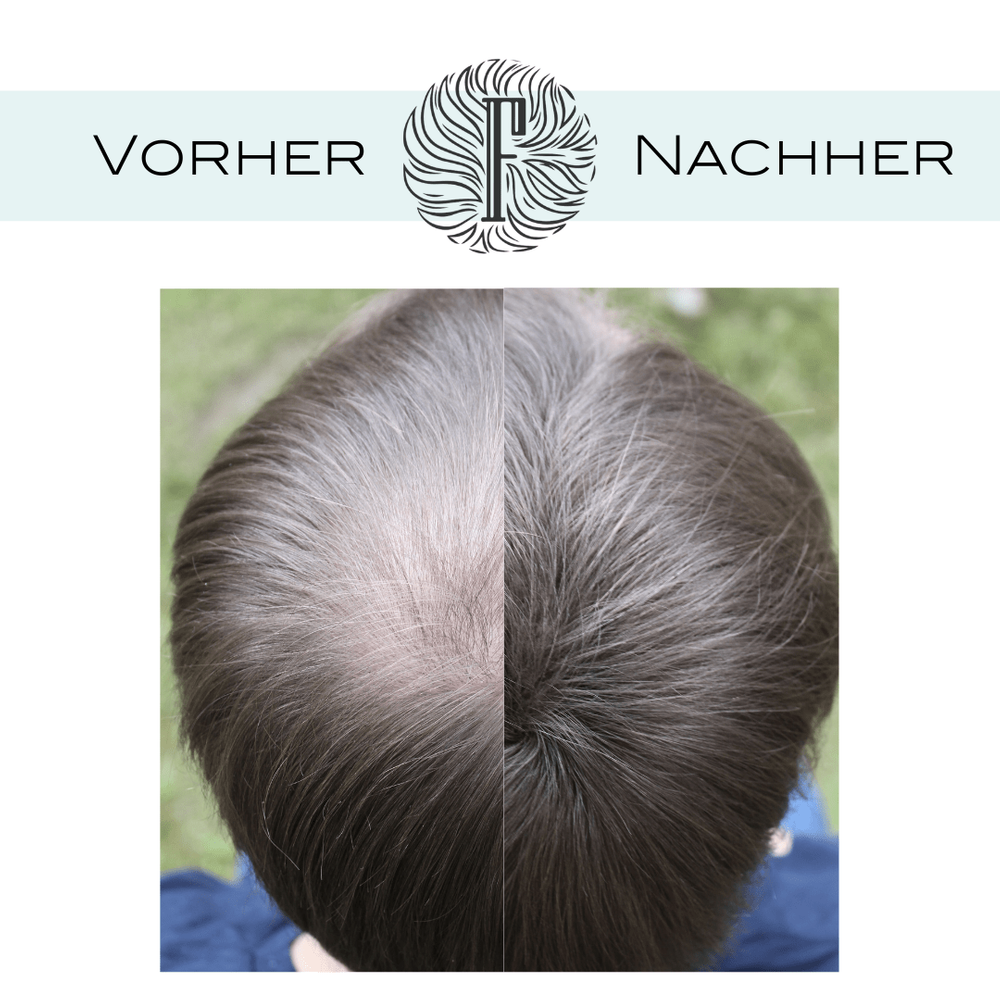 Fidentia Premium hair fibers refill pack 40g classic
The popular Fidentia stray hair in a practical refill bag
✓ Instantly makes thin appear thicker
✓ Simple and quick application
✓ Can also be used over a large area
✓ Consists of 99% cotton
✓ Cruelty Free & Vegan
Fidentia hair fibers refill pack classic 40g

For all customers who prefer our classic cotton hair fibers, this is still and permanently available as a refill pack
For the refill pack you only need an empty Fidentia hair fiber can.
You get our classic hair fibers that impress with finer fibers and asher colors.
Our hair fibers consist of natural and few ingredients to minimize the risk of allergies.
The hair fibers adhere to your own hair and thus thicken thin areas in the hair and conceal hair loss. It lasts until the next hair wash.

The Fidentia Classic hair fibers can be applied in a simple manner and thickens the hair in a very short time, directly after application. The small fibers made of cotton stick to your own hair and thicken it noticeably.
Due to the high demand for our Classic cotton hair fibers, we have made this available again in the web shop in 10g and 25g versions.
Cotton, Cetrimonium Chloride, Silica, DMDM ​​Hydanton, Iron Oxide
Step-by-step refilling of hair fibers: 1. Open your empty Fidentia hair fibers can and unscrew the sieve from the can. 2. Open the packaging along the tear notch on the top edge. The bag can be closed again after opening thanks to the integrated zipper. 3. Now you can carefully fill the fiber fibers into the empty Fidentia can. It should not be filled to the brim. 3/4 full is enough so that it can also be easily sprinkled through the sieve. 4. Now you can attach the strainer back to the can. Make sure that the sieve attachment is tight and does not come loose during use. 5. Now your Fidentia hair fibers are ready for use again!