Extensions Products
Premium products and accessories for your extensions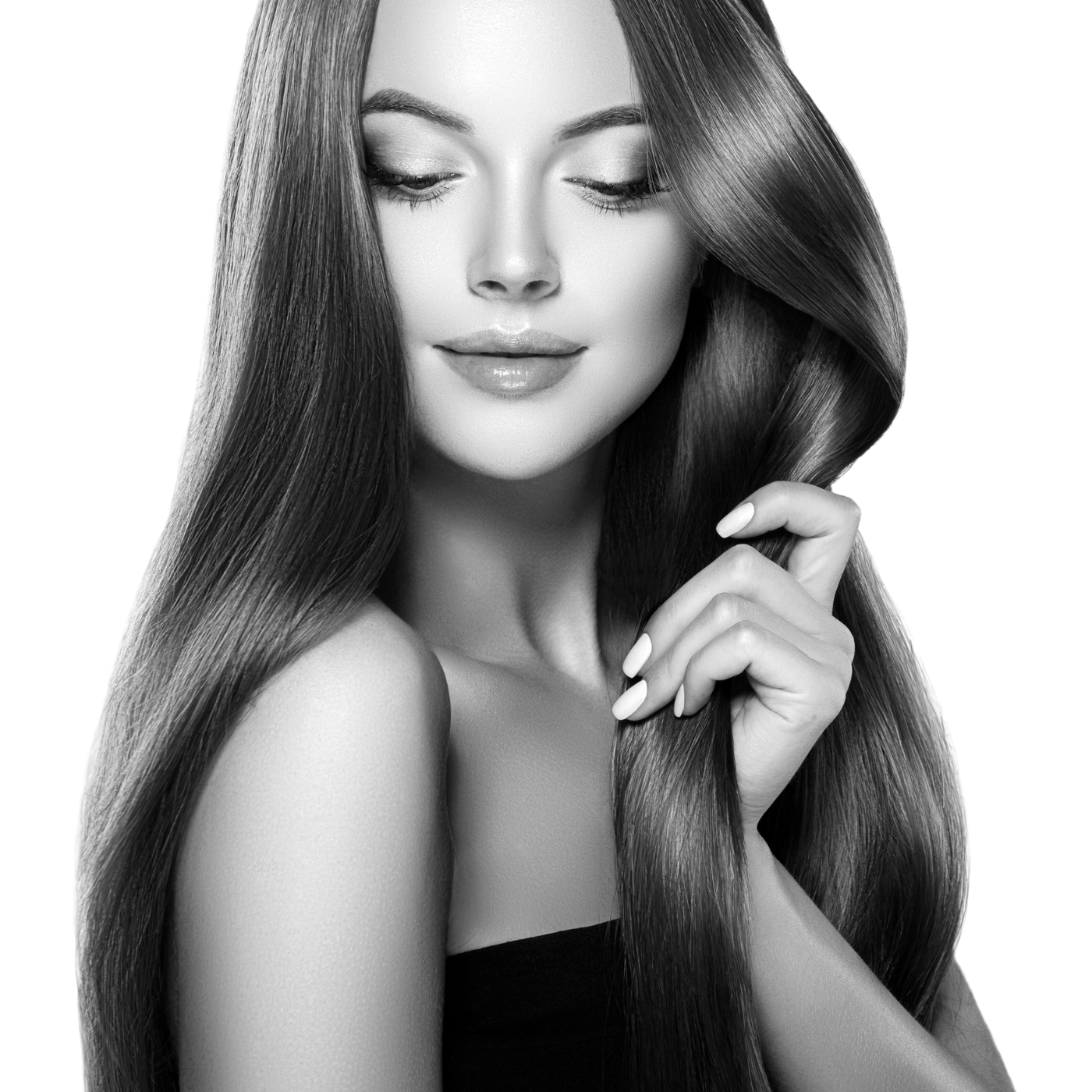 Extension products by Fidentia and Walker Tape
There are many quality differences in extensions, whether real or synthetic hair, with or without a silicone layer. Not only the quality and workmanship of the extensions is decisive for how long you can enjoy them, but it is just as important to care for the extensions properly and extensively. We have developed products with our team of experts that are tailored to the specific needs of extensions to give you the longest possible lifespan. You will also find original products from Walker Tape, the leading manufacturer of skin and hair adhesives, extension tapes and solvents for hair extensions, wefts and wigs.
PROPER MAINTENANCE WITH EXTENSIONS IS CRUCIAL
Most drugstore shampoos are designed to degrease and remove dirt from your "real" hair. However, extensions would appear brittle and unkempt when used in this way. Ivanka Radan, professional make-up artist and hairstylist for more than 20 years, advises on her blog Beautygott.com: "There is a reason to use special care for extensions: it extends the life of rather expensive human hair extensions. A lot of women say to themselves: it doesn't matter what I use, hair is hair. No, because the hair now has a connector!"

Important care instructions
TAKE NO RISKS
"The care products that you use should not only protect and care for the different hair qualities, but also for the bonding." Ivanka, who rather recommends human hair extensions without silicone, came across our care range without silicone during her research. "My customers and I took the sensitive series from Fidentia Hair because I always buy extensions without a silicone layer. Silicone coated extensions are like Russian roulette. It may or may not go well. You don't know beforehand, because a layer of silicone hides the quality of your hair." No matter what quality of extension you choose, Fidentia Hair offers you different care series and styling products in high quality and Made in Germany. So you are always on the right page.
Thats what our customers say
Amazon customers
"I bought the glue for my tape in extensions. Simply spray on, wait 1-2 minutes and the weft was easy to pull down. My hairdresser and I were amazed at how quick it was and without any glue residue."
"Order the adhesive strips regularly because I put my extensions up every 4 weeks. Adhesive strips stick really well and the price is great too."
"Even the shampoo alone cares better than any treatment I've tested in my life (i.e. everything that is available in the usual drugstores, including all care products from the hairdressing needs).
I would never have thought that one care product could do so much."
Shopvote customer reviews
"As always, everything is fine - very fast shipping, good customer service in case of questions and quick response. Gladly again."
"This is the second time I've ordered something. Product selection, price and quality very good."
"I have been using the compression spray for some time and I am very satisfied with it. The Fidentia team is extremely friendly and helpful."
"Very good product quality, fast delivery, helpful and professional customer service. I am very satisfied. Always my pleasure!"
Extension attachment
High quality tape products from Walker Tape
Simple and secure attachment
Developed and tested by the traditional manufacturer
Free from harmful substances and gentle on the skin
Thousands of happy users around the world
Easier removal of original adhesive products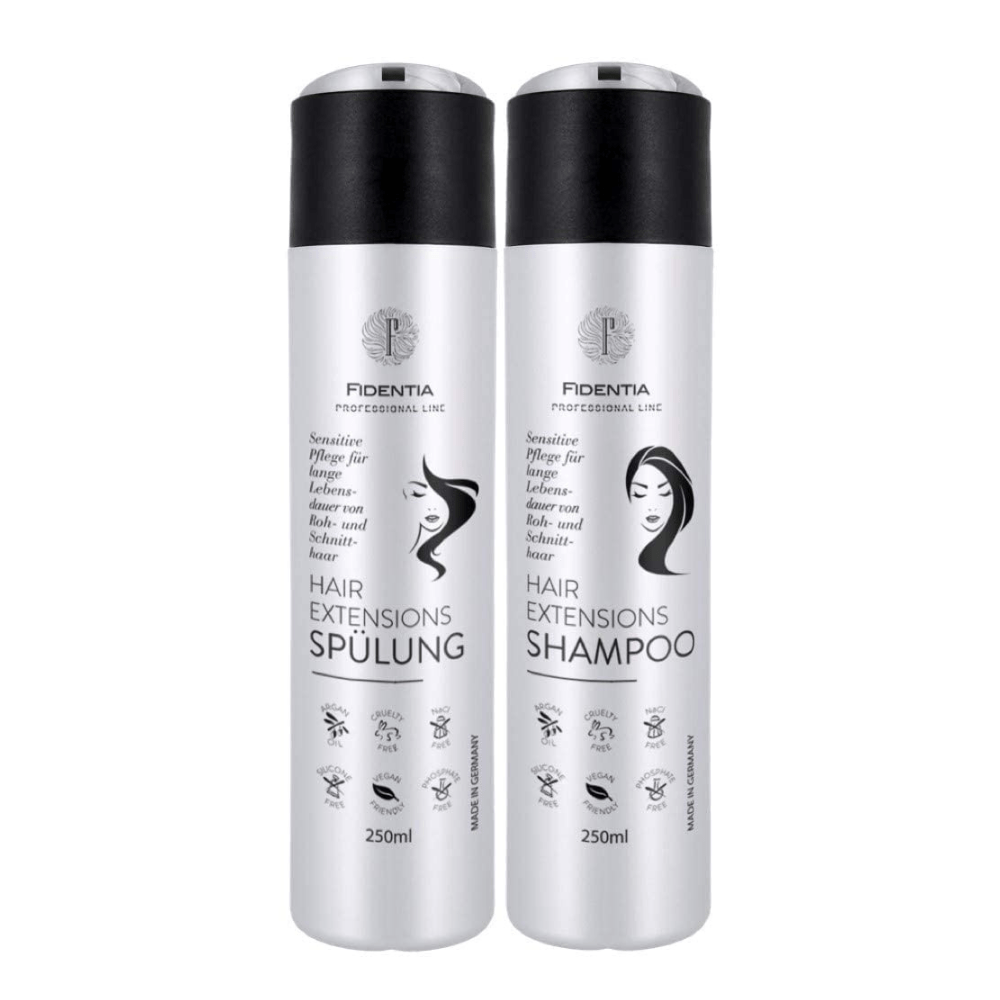 Extension care
Valuable care substances
High-quality "Made in Germany" products
High quality - also for human hair extensions
Gentle and special formulas
Nutritious care formulas
For long-lasting, radiantly beautiful extensions
extension removal
Fast-acting and gentle bonding and tape remover
Gentle and effective cleaning
High-quality "Made in Germany" products
Gentle on the scalp and human hair
Removal without pinching and pulling
Useful accessories for the right distance
Tips and tricks for hair thickening